Why Tracey? If you think it is expensive hiring a professional, wait till you hire an amateur… Tracey is the best in the Industry…..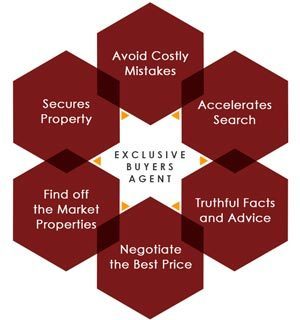 Are you looking to purchase a property in Sydney's Eastern suburbs, the Lower North Shore, or Inner West? Sellers have full representation, buyers usually have none. Having Tracey as your Buyers Agent accelerates your search, gives the truthful facts and sharply secures your property at the right price.
Real Estate sales agents are fantastic when you're selling a property, you would never sell a property without using a Real Estate Agent to achieve you the best possible selling price, but their job is to sell properties, regardless of whether the properties are ideal or suitable for your budget or lifestyle.
When you are purchasing any property, you need an "Exclusive Buyers Agent" totally on your side, An Exclusive Buyers Agent means Tracey Exclusively finds and purchases property, she never sells property, so there is never a conflict of interest.
Buyers ask Tracey why they should use a Buyers Agent..
The seller has an agent – The buyer needs an agent too … As a buyer, you may speak to one or two agents, Tracey has long standing relationships with over 700 agents that service the Eastern Suburbs which give her privileged access to all of their off market properties that will never be advertised, meaning you can buy with sheer confidence.
Finding your Perfect Property
Through expertise in finding your dream home, means you'll only be viewing a selection of homes that strictly match your requirements, which includes off market properties and access to properties before they reach the open market.
Saving you Money
Tracey knows what properties are really worth which gives her the edge in negotiations with real estate agents.
Ensuring a trouble free completion
Once an offer has been accepted, it does not stop there, every detail is overseen to ensure the rest of the transaction process runs smoothly from going unconditional up until settlement, reducing any risks of the property sale falling through.  All third party services are recommended including solicitors, pest and building, mortgage lenders and so on.
The Advantages of using Tracey as your Buyer's Agent..
Using Tracey as your Buyer's Agent will give you serious advantages by giving you a structured, informative view of each property, by focusing on delivering an assessment of the actual real estate value, information is gathered about various properties, by cutting through marketing copy, clever home staging and other sales techniques that often lead to a bad deal.
Tracey will…
Spot any false and misleading information in advertisements
Spot overpriced properties
Negotiate and bid at auction to secure your property
Accelerate the whole process, from viewing to having the contract unconditional within a couple of hours of viewing a property
If you are in a race with another party to have a contract unconditional and you do not have Tracey representing you, you will miss out – Tracey is known by past clients and Real Estate Agents to have a contract unconditional a couple of hours after showing a client a property by urgently organising every professional needed in one hit and dealing with other common delays in a flash.
Experience is king, if you don't buy and inspect property every day, you WILL make a mistake, Every part of this experience has advantages that would never be possible when buying a home for the first time or even every 7-10 years.
Take the Stress Out of Real Estate
Buying real estate, any mistakes can be costly ones. Especially for a less experienced buyer. Tracey will save you time and money, guiding you through the entire process. From identifying properties, inspecting them, bidding and negotiating – having an experienced local buyers agent will take the stress out of buying your next property.
Negotiations are tough when your heart takes over. You will be dealing with high-pressured, experienced real sales agents who do this every single day. They can quickly see and hear your desperation, they are there to achieve the best possible price for their vendor. Therefore it is always best to have a third party negotiating or bidding for you.
Specialising in Sydney's Eastern Suburbs and Lower North Shore
Tracey's extensive experience buying homes within Sydney's Eastern suburbs and Lower North Shore is another reason to engage her services. You can expect faster results through her deep contacts and extensive network than a Buyer's Agent covering all parts of Sydney.
Some of the major suburbs Tracey specialises in include:
Eastern Suburbs
Lower North Shore
Inner West