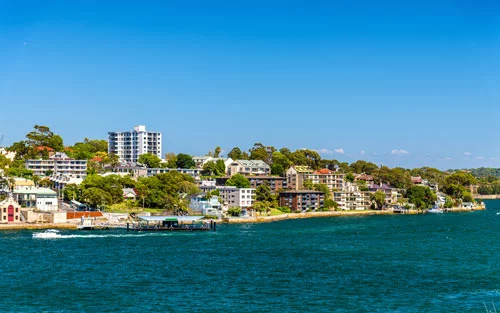 We all love Balmain. It is such a prime neighbourhood. Despite its high average price point, properties that go on sale here have lots of interested parties.
A buyer's agent in Balmain can cut through the marketing hype and give you an honest assessment of the value of the properties.
Balmain's Historic Charm
Balmain is one of Sydney's oldest and most historic suburbs.It is home to an eclectic mix of well-preserved period homes from the Victorian era and residential apartment blocks in art deco, mid-20th-century, and contemporary architectural styles.
Competition for Property in Balmain
Since Balmain is a high-end neighbourhood, many families and professionals want to buy property in it. You already know that the Balmain real estate market is highly competitive. Navigating this real estate market without a buyer's agent is likely to set yourself up for a whole lot of stress and potential heartbreak.
Firstly, there is a always the chance of seduced by one of Balmain's many very smart real estate agents. Secondly, how confident do you want to be you are getting good value for your money? Thirdly, have you been negotiating buy properties every other day for the past 10 years?
If you want to secure a property with a good return on investment, get a buyer's agent who knows how to cash in on the present. Someone who will present you with a precise picture of how the Balmain real estate is shaping up.
Buy A Home In Balmain With Tracey Chandler As Your Buyer's Agent
Balmain is a gem. If you are in a race with another buyer to have a contract unconditional and you have a buyer's agent like Tracey Chandler representing you… the odds will likely favour you!
Tracey can have a contract unconditional a couple of hours after showing a client a property. She organises every professional needed in one hit and deals with other common delays in a flash.
There Are Affordable Properties To Had In Balmain
While Balmain is relatively expensive, Tracey can help you find reasonably priced properties in the area. She is also privy to off-market property sales in Balmain. So with Tracey as your buyer's agent in Balmain, you stand to have more options and less competition.
Tracey Chandler Is Your Buyer's Agent In Balmain
Tracey Chandler has had many years of acting as a buyer's agent in Sydney's most sought-after exclusive suburbs.
Her intimate knowledge of the high-value properties in Sydney's most affluent neighbourhoods helps her secure premium properties for her clients.
You don't have to worry about the smaller but time-consuming details of buying property.
If you are looking to purchase an investment property or buy a piece intended for owner-occupancy in Balmain, why not call Tracey today?