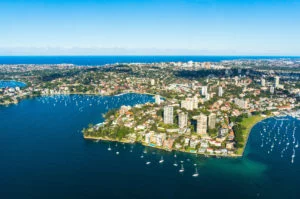 The foreshore of the Sydney Harbour is a great place to consider for your next home. Interspersed with exclusive boutiques, boulevards and pavement cafés, it gives an impression of offering the best of both worlds: the pastoral and the contemporary.
This, in no uncertain terms, makes Double Bay the blue-eyed baby of the Eastern Suburbs real estate. Irrespective of whether your focus is that of a property investor or an owner-occupier, you will get an exact reflection of your dream property in Double Bay.
Property investment
So is it really that easy to acquire a property below the market rates, without spending much time and money? What do you think? Home buyers and property investors may have grand plans of extending their portfolio every now and then, but do they have the acumen and the know-how to take it past the last hurdle of property acquisition? Let us take a look.
Real estate market knowledge
Investors somehow learn about good locations but do they keep abreast with the knowledge of good and bad pockets within the circumference of that location? Do they know which property manager to hire for maintaining the property and whether to rent the property in a furnished state or otherwise? Have they figured out which type of property might bring the best returns both in terms of capital growth and rental yield?
Negotiation and worth analysis
Property investors may be exceedingly good at what they do in life but they may not necessarily know each nuance of property acquisition. For all you know, the tack they employ at the negotiating table may backfire or expose their vulnerability. Also, they may not know the inherent value of a certain property and may be fooled into buying at a much higher rate. This makes the presence of a Buyers Agent in Double Bay by your side a quintessential feature of property investment.
Tracey is herself a property investor
Tracey Chandler is excellent at her game because apart from being a seasoned buyers agent in Double Bay, she is also a property investor herself. This has given her a lot of insight into the demands of the real estate sector.
She knows which off-the-plan constructions to keep away from, which geographical areas to avoid, which demographics might not hold up, what gentrification trends to look for, and the exact kind of demand-supply balance to seek, among other things.
Invests through SMSF, too
Just because a property offers a great view does not imply it will provide great yield, too. The market is beset with traps and the lucrative part of it only unveils itself to you if you pass sure-footed through the traps. Tracey invests in property through her SMSF, too, and thus knows the nitty-gritty of doing it this way. Who does not want to benefit in terms of CGT and tax freedom, after all?
Tracey Chandler may be the person standing between a smartly acquired property and a poorly fetched one for you. The seller has their real estate agent – you can have Tracey as your buyers agent. Feel free to contact Tracey today to further discuss your prospects in Double Bay.