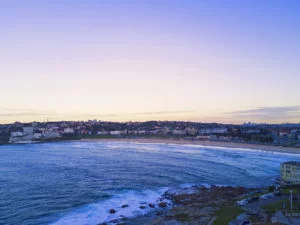 Years ago, when the idea of being a Buyer's Agent had not yet dawned on me, North Bondi drew me in because of the Aboriginal rock carvings on its cliffs. While my regard for it remains, my love towards the North Bondi property market has clearly outgrown my affection for those rock carvings.
If you are looking to buy in North Bondi, you will come across the same handicaps investors and prospective home owners feel across Australia.
Expat or overseas buyer
Expatriates feel that they know the market all too well, but being so far away, they cannot attend open inspections and make well-informed decisions. Overseas buyers looking for safe haven in the Eastern Suburbs real estate market often fail to time the market. Even local investors miss out on investing correctly due to a number of reasons.
Bidding at auctions
Investors often feel defeated right there at the auctions, but if you get my services as your buyers agent in North Bondi, you won't have to go through that experience. To drive my point home, let me share with you one testimonial that said, "your expertise and confidence to bid like you did at the auction was amazing, you just killed the bid and even the auctioneer and the agents were complimenting".
Sole representative of the buyer
As a buyers agent in North Bondi, I have always felt professionals like us fulfill a sacred need. In a market filled with sellers' representatives, a buyers agent in North Bondi stands as a lone warrior for prospective buyers. Isn't it a great feeling, dear buyers, when you know that someone is ready to keep an eye out for underquoting and look after price negotiations and auctions for you?
Building a bond with the client
In fact, what's even more important is that all throughout the process, I keep solidifying the bond with my client. More often than not, a point should come where they start to totally trust my expertise, conviction and even gut feeling and leave everything up to me. I remember having this cheeky gut feeling a few years ago which helped my client make a lot from a counter-cyclic investment in Sydney.
When you can help clients wrap up a great deal and take it all the way through the first orientation program to the pre-settlement inspection, you expect them to be happy. But the joy turns out to be even greater when I ask for a price much lower that what they are already willing to pay for their North Bondi property.
I remember a client of mine who was so enthused about wrapping up a property within 48 hours of calling me (pre-purchase inspection and contract). This same client had been sweating for an acquisition over the last couple of years without success. The enthusiasm I get to see on their faces makes my day.
Look at it this way: I love what I do. For me, proverbially speaking, the work is its own reward and when I get the added satisfaction of making so many more Australians and overseas buyers happy, the joy becomes multifold.
I suggest that you feel free to call me today, irrespective of whether you are an expatriate, an overseas buyer or a local investor. We will thread your dream together towards a wonderful end result.