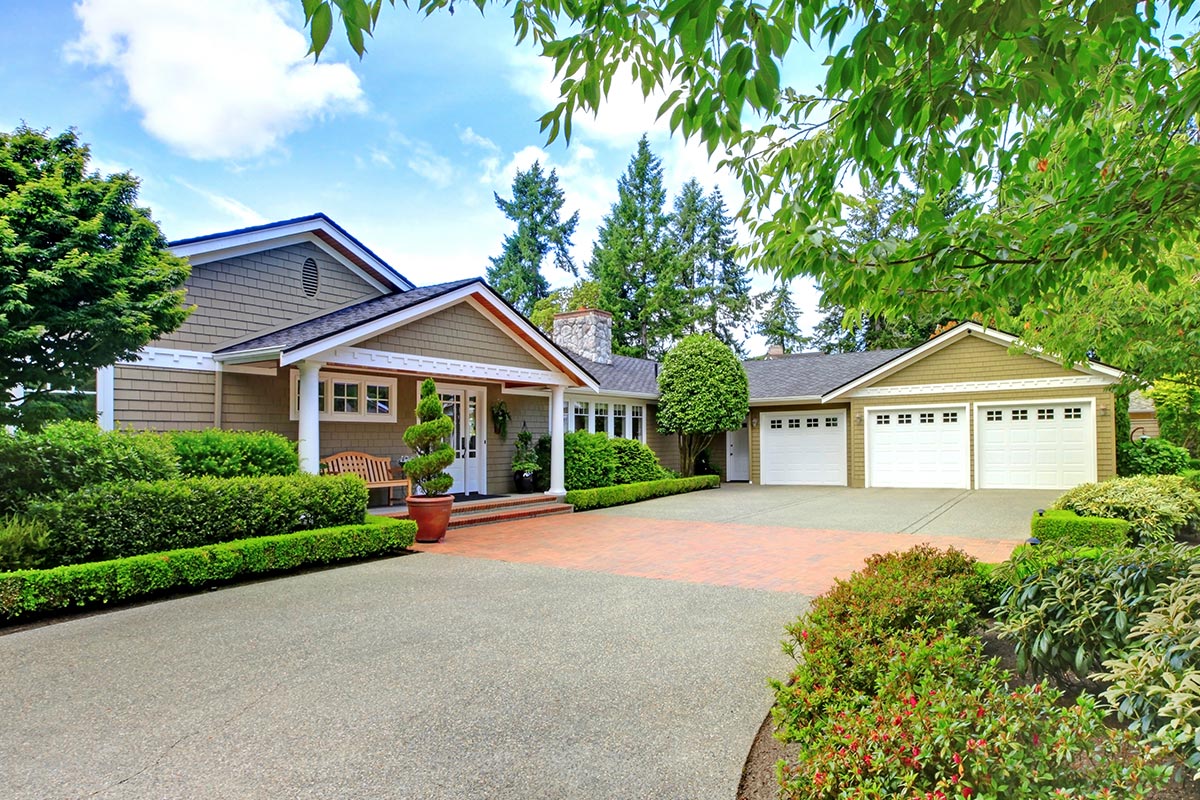 Think of Roseville as the "rose" of Ku-ring-gai. If you love tree-lined roads, lush gardens and heritage houses, a home within this attractive suburb would be perfect for you. However, property prices here are always higher than those found throughout much of Sydney.
If you are determined to live in Roseville, this suburb poses a few other challenges that cause future headaches for you. You need the help of an experienced buyers' agent in Roseville to know where to invest – an insider who's constantly in the know about the best property deals in the area.
Roseville is an exceptional property investment
Located at the Lower North Shore on the southernmost edge of Ku-ring-gai Council, Roseville is just 12 kilometres away from the CBD and is an ideal residential suburb for you and your family.
A vibrant green haven
There's lots of breathing space between Roseville homes, thanks to the suburb's medium to low-density housing. That spaciousness is most visible on Chelmsford Avenue, Bayswater Road, Abingdon and Carnarvon (to the north) and Findlay Avenue to Ashley Street (towards the south). The right buyers' agent can help you take advantage of that and get the best property in the most spacious areas of Roseville.
Choosing the right location will also give you a great view of the suburb's natural beauty. There's an abundance of trees lining the streets and growing in the dozen or so parks, gardens and children's playgrounds all around the suburb. These trees change colour according to the season, turning Roseville into a natural spectacle each autumn and spring.
Modern and heritage properties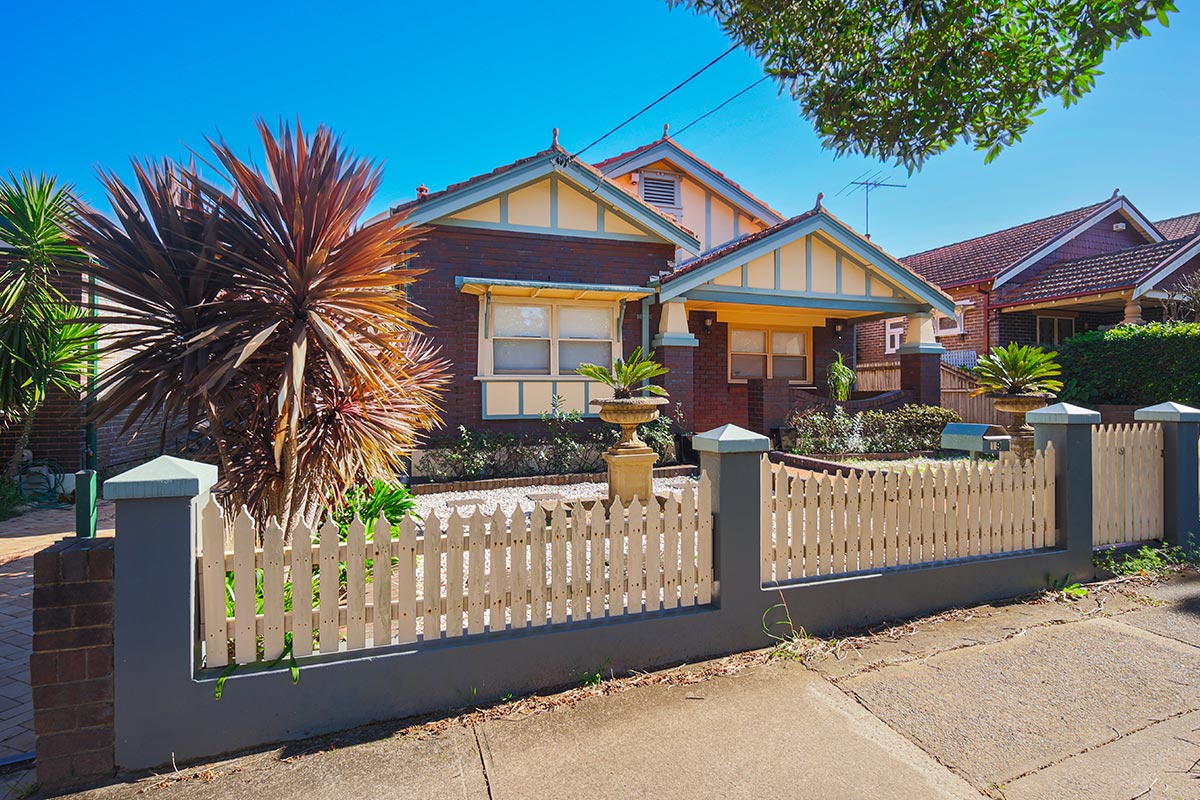 Like other suburbs, most of the housing properties available on the Roseville market are from the newer developments.
But if you have a thing for heritage architecture, a few of the California-style bungalows and Federation architecture houses that the suburb is famous for sometimes go on the market. Roseville also has younger heritage homes from the post-war years (the 1940s and '50s) that go up for sale.
These heritage properties may be more difficult to find, but the right buyers' agent in Roseville can find these gems for you ahead of your competition.
A safe, convenient, and family-oriented community
There's no need to worry about safety in Roseville; it has one of the lowest crime rates in New South Wales and it's safe for your family at nearly any time of the day or night.
And despite being a small neighbourhood, there are enough fresh grocers, shops, restaurants, clinics and doctors' offices within Roseville to cover most of what you need. Many of these are clustered around the commercial area near Pacific Highway.
But of course, you still have easy access to everything that the CBD or Chatswood has to offer. Whether by car, bus or transit, Chatswood's commercial centre is just about 20 minutes away. And you can reach the CBD in under 30 minutes.
For education, you can send your children to the Roseville Public School and Roseville College. The neighbouring suburbs of Chatswood, Killara and Lindfield also offer more public and private schools to choose from.
The key to having all of these within easy reach is getting a Roseville property that has the shortest access to Pacific Highway (which connects you to everything), without being too close to the hustle and bustle of the suburb's more commercialised area. Again, a buyers' agent with insider knowledge of Roseville's property market can help you score the best location.
The Roseville property market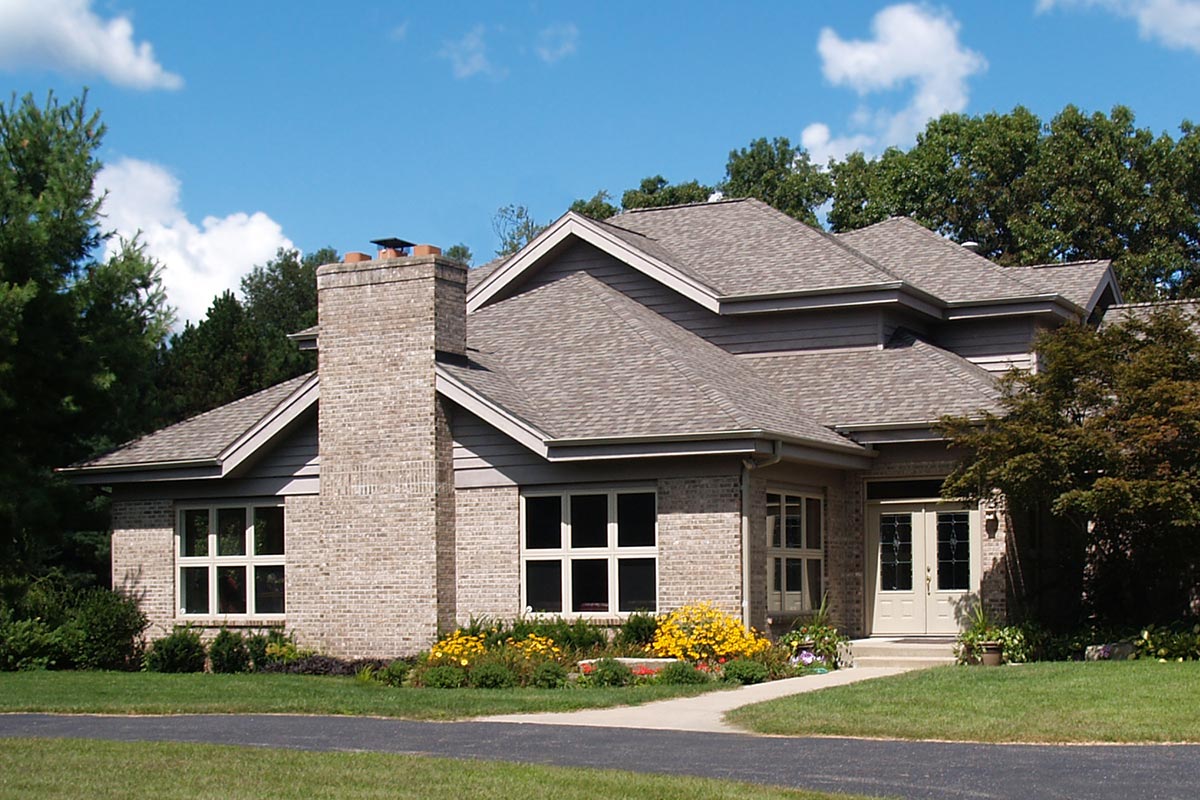 Roseville has long been considered Sydney's "North Shore home" – an affluent, aspirational address for every new generation of homeowners and their families. That means the demand for property and housing prices are constantly on the rise.
A challenging upscale market entry point
This has led to Roseville's properties becoming perpetually more expensive than most of Sydney. It has also kept Roseville's population composed largely of wealthy older families and retirees. The average age of a Roseville resident is around 40-59.
So for first-time or less affluent homeowners, the steep cost of investing in Roseville won't be the only hurdle to clear in entering this market. It's also having to anticipate any lifestyle adjustments needed to into the neighbourhood.
Over the years, however, less expensive apartments or units in new housing developments have helped start a change in the demographics. If you succeed in purchasing a home in Roseville, you could witness that development up close – or, perhaps, be part of that change.
Reliable profits
Once you've invested in Roseville, you can always count on property values to rise in the long term, no matter how bad the region's general economy or real estate market might be.
Most of Roseville's housing has been low density and offers grandiose freestanding residences. These properties are typically 3-4 bedroom types or larger. Understandably, such homes sell in the millions and will likely increase in price in the coming years. Prices of Roseville homes can change (typically going higher) in a year by as much as 33.5%. There are a few slightly smaller properties here and there which cost less, but they are extremely difficult to find. The less expensive ones tend to be the newer, smaller apartment units. (Many of these are in mid-rise developments along Boundary Road.)
Turning your Roseville property into a source of rental income is also quite feasible. Rental prices in this suburb are always well over the current standard for Sydney.
Thus, this is the place to make a long-term investment that accrues a "windfall" of profits for you in the future. Whether you're looking to have a home that doubles as a safety net or a passive retirement income (through rental), a Roseville property can help you meet your financial goals.
Why you need the guidance of a buyers' agent in Roseville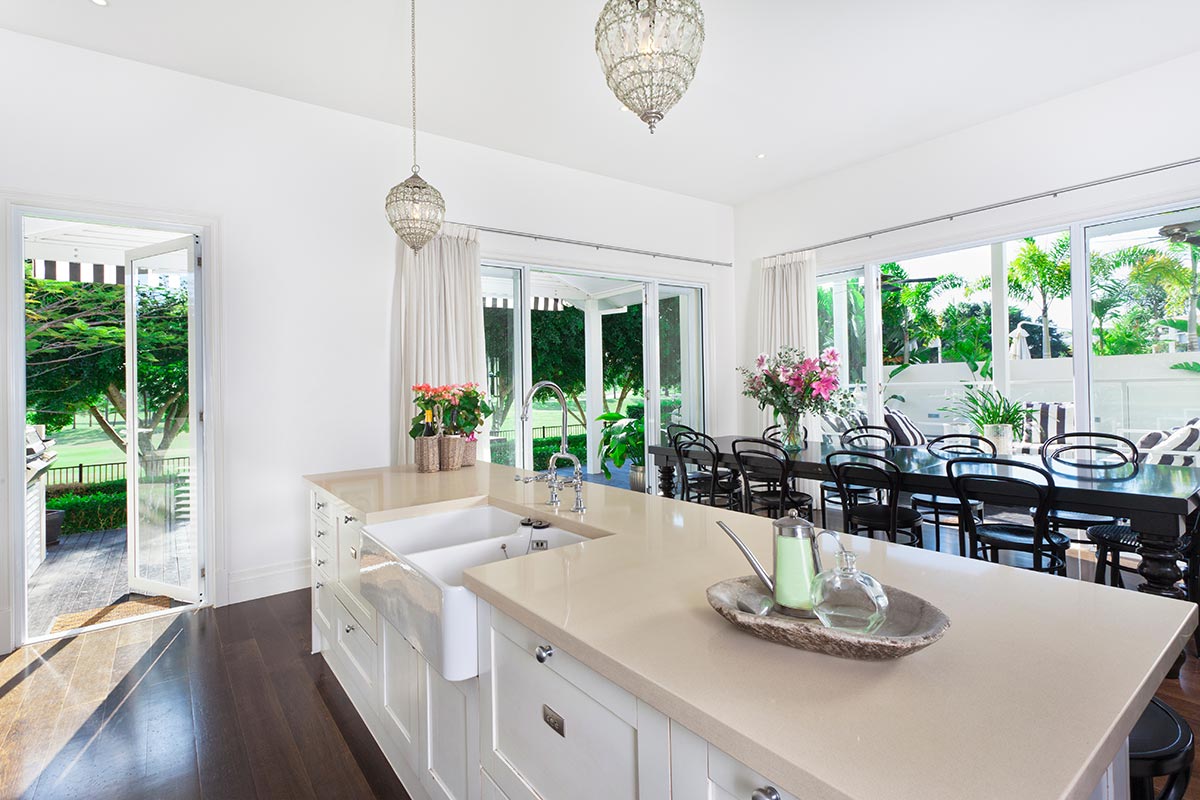 Roseville is a well-known suburb. So you may be tempted to think you know enough about it to go through the whole process of investing on your own.
Resist that temptation; it places you at great risk! Aside from the high cost of properties, this suburb has a few "quirks" that may surprise you and lead you to make costly decisions you'll regret later.
Here are just a few examples:
Roseville is mostly under the jurisdiction of Ku-ring-gai Council. However, the southernmost tip (between Boundary Street and Ashley Street) is under Willoughby. If the property you're eyeing happens to fall in this narrow section, you'll be dealing with a different municipality for future taxes.
People who invest in Roseville properties usually plan on living there for the rest of their lives. They become highly-committed homeowners who choose the best properties and won't easily let go of them. Thus, the best of Roseville's homes rarely come onto the market. And when they do, the seller has high expectations that you would have to negotiate with. Competition with other buyers is fierce; you may end up paying more than you expected just to get ahead. It's not an ideal situation for people who are inexperienced or time-poor.
High property prices will make it extra tough for you to crack into this market. Do you have the right contacts to get you the financing you need? What about future home insurance? Or renovation and restoration services?
Will you fit in with your new neighbours? If that's important to you yet you don't have insider information as to which area's demographics (and resulting lifestyles) are a mismatch, you might find yourself feeling excluded by the community after a while.
There are places in Roseville that suffer serious flooding when storms come. Again, if you don't have local knowledge of these, you will end up relying only on the local government's publicised flood maps – and these paint only a general picture and may not show you specific problem spots to watch out for.
So how do you find your ideal Roseville property at a good price? How will you successfully navigate the challenges you'll encounter?
The key is to get a buyers' agent in Roseville like Tracey Chandler.
How Tracey Chandler works as your buyers' agent in Roseville
As an experienced buyers' agent, Tracey Chandler knows Roseville like the back of her hand. She has excellent connections with real estate agents in the area, as well as a network of related industry professionals whom she has relied on for many years.
Tracey's starting advantage
All of that gives you a huge advantage over other would-be buyers. This is especially important in an extremely competitive housing market like Roseville.
The real estate agents help Tracey know which Roseville properties are on sale, ahead of the other buyers or their agents. Through them, she can give her clients access to such properties even before they get publicly listed, so they end up getting ahead of other buyers, too.
With that kind of advantage, Tracey is the perfect buyers' agent in Roseville to conduct a complete property search for you. It will be easy for her to find you the Roseville property that best matches your needs. Then you can just sit back, relax and make decisions after Tracey does all the hard work for you.
Establishing your brief
To begin the search, Tracey needs to meet you first. She'll discuss what your needs and goals are, and she'll cover details such as:
your current budget and financial targets
your family's size and needs
the specific kind of home design you want
your preferred location
proximity to healthcare, schools, and other amenities
distance to your work location
When she better understands what you want, Tracey will use her wide network of contacts within Roseville to search for the homes that best suit your brief. The list of potential properties she will draw up will include off-market properties.
But whether these are off-market or publicly listed, Tracey will make sure you don't end up competing with her other clients for the same properties. She doesn't make duplicate lists or recommendations. What's on your list is for you and you alone.
Deciding which Roseville property to target
Tracey will discuss the merits and disadvantages she sees with each property on the list, to help you decide which one you prefer the most.
She won't waste your time with hype; Tracey will tell you honestly what she thinks is the true value of each property on the list. If she thinks one of them is overpriced or subpar in terms of quality, she'll let you know. She'll help you look past any marketing hype or clever staging that the seller's agent might have concocted to disguise problems the property might have.
Once you've decided which property or properties to target, Tracey moves quickly. She will help schedule property viewings for you, so you can inspect the home for yourself.
Securing the deal on your dream property in Roseville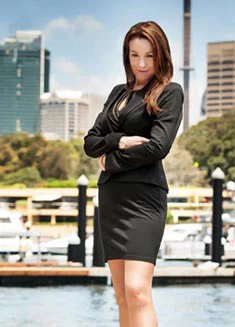 And when you've made up your mind to pursue a particular property, Tracey moves in to deal with the haggling. That can come either in the form of negotiations with the seller's agent or an auction.
The negotiations
Negotiations with real estate agents are tough, especially in a market like Roseville's. The vendors know their properties are worth millions and they get the most experienced agents to represent them. These agents are expert negotiators and they have only one goal in mind: to get the highest possible selling price for their client.
Of course, that goes against your interests. This is why it makes sense to have an equally experienced buyers' agent like Tracey representing you. She has the experience and skill to negotiate with these sellers' agents. She can persuade them to accept a more reasonable deal, one that best serves your interests. She'll even out the odds and wrangle the best price for you!
The auction
If a Roseville property goes up for auction instead, that's even more competitive. But don't worry; Tracey has you covered.
Tracey Chandler is particularly famous in the industry for her razor-sharp bidding and negotiating skills. She has years of experience participating in various Sydney property auctions and she easily dominates the bidding floor. She won't overbid, but she'll outmanoeuvre other bidders to secure that dream home for you.
Speedy contract
Once she's closed the deal, Tracey races to get the contract done in record time.
Often, she gets it done (i.e., contract unconditional status) within hours after you've viewed the property and made the seller an offer, or have won an auction. She manages to do this because she knows local professionals (mortgage lenders, solicitors, pest and building experts, etc.) to help deal with any physical or financial issues.
Tracey knows that getting the contract done straightaway is important. That way, no other buyer can swoop in to make a counter-offer. With Tracey Chandler, once the deal is made, the property is as good as yours!
Tracey Chandler provides red carpet treatment as your buyers' agent in Roseville
You can be sure that you get the best experience with Tracey Chandler.
Unlike other agencies, Tracey gives her clients highly personalised property investment services. She won't be delegating your account to one of her assistants to handle. Instead, she prefers dealing with you directly. She knows how important this level of trust is to a successful outcome. And so as her client, you will always be talking to Tracey Chandler directly and no one else.
It's this red carpet treatment that has won Tracey a roster of loyal clients. She has helped many people search for and purchase properties in Sydney for many years. This is the reason for the glowing reviews from her clients.
So don't hesitate. Contact Tracey now and ask for her advice. She'll help you get the best Roseville property that will help make your dreams a reality.