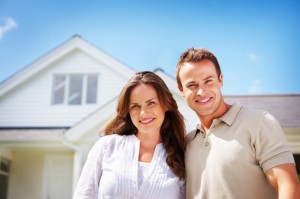 Following are testimonials from real clients that Tracey has helped over the years.
For a set of video testimonials, please click here: buyers agent video testimonials.
Tracey, your tenacity combined with enormous integrity secured us the most fabulous house - I know, without a shadow of a doubt, that we could not have achieved this without you, you are worth every penny - you made the whole process seem effortless and we are so happy with our purchase.
What we had been searching for over the past 9 months you found us in a few weeks! Without your honest and experienced advice we would undoubtedly still be looking for our new home (and been priced even further out of the market). Your service extraordinaire and your negotiating skills meant your service paid for itself. I will be definitely using your services again soon for my investment property.
Having interviewed a number of Buyers Agents, you stood out as offering the most experienced, knowledgeable and yet personal service. It's a very intimate process choosing ones new home and we felt very confident and comfortable working with you, you were very approachable and patient and I needed that. I was extremely impressed with your professionalism and speed of response particularly as I was confused as to what I actually wanted, your service is truly the experienced and efficient service that you promised. Thank you again.
I was warned that finding and buying a house would be stressful - it absolutely wasn't in your very capable hands - you even organized my new parking permit on the day I moved into my new house - what a service, thank you from the bottom of my heart.
I particularly owe you a great debt of thanks for securing my dream garden apartment and negotiating prior to auction, then organising my exchange of contracts with the lawyer so quickly! Without you, it simply wouldn't have happened. You managed my search and purchase so expertly & knowledgeably ...... can you now do the same for my life?
Tracey, we absolutely love our new home, we would have never of found this without you and we would not of had your expertise and confidence to bid like you did at the auction, you were amazing, it was an experience watching you bid and killing the auction, even the Auctioneer and Agents were complimenting you.
Tracey operates a very Professional Business, very proactive, understanding; always finding solutions to Clients problems and exceeding their expectations. Importantly keeps in contact and saves Clients time and money when she negotiates on your behalf when it comes to agreeing on a Property Price between Purchaser and Vendor. I have experienced first-hand Tracey's commitment to her Business and Clients.
Hi Tracey,
This email is to express our heartfelt gratitude for recently helping us to purchase our dream home, which we would never have bought without you. After searching for the perfect home for over two years with no luck, we realised we needed professional help to get through the rather stressful and intimidating experience. We were very nervous about the whole auction/negotiation process and had heard a number of horror stories from friends about underquoting, being lied to by sales agents and losing out on properties at auction. After engaging your services, we were happy to find someone who was passionate about helping us, would listen patiently to our needs and gave us candid and impartial advice at all times. Importantly, we always felt that you were working on our side and looking after our best interests, and it was extremely comforting to know that we had you representing us to professionally negotiate with sales agents or bid at auction on our behalf. Your enthusiasm, drive and assertiveness gave us confidence that we would find the right house at the right price. With the property we loved, which we didn't think we would be in the running for given the pricing feedback indicated by the selling agent. However, after a surprise phone call from you one morning, we literally had a pre-purchase property inspection completed and contracts signed at an acceptable price all within 48 hours of your call! This outcome was no doubt due to your superior negotiation skills and business savvy. The speed and efficiency with which you worked to ensure that the sale was completed in such a short amount of time was nothing short of amazing. I have no hesitation in recommending you to anyone who is serious about buying a property. We wish we had found you sooner to save us all those months of going to property inspections every weekend… thank you so much for everything!
Best regards,
I had Tracey at Premium Property Finders as my buyer's agent as I'm an overseas buyer, and buy my property in Bondi Beach, with the assistance of Tracey. She is professional and responsible. In the whole process, she took videos and photos of the property to help me choose the one that I need. I called her a lot of times, and asked a lot of questions, because I'm not familiar with all the things in the different country. Tracey answered all my calls in time, and answered all the questions. She get a good bargain.
Tracey at Premium Property Finders has found my two recent investment properties, I am thrilled at the level of experience, knowledge and passion Tracey showed and will be definitely be using her again as soon as there is equity in my properties to leverage into more. I liked the fact that Tracey is also a Property Investor herself and her many years of experience and advice she had was imperative for me. I did not have a clue which was the best suburb to buy in. I trusted Tracey, I felt save in her hands and I always recommend her whenever property or property investing is mentioned.
We can definitely recommend Tracey from Premium Property Finders. We found that being very busy and travel a lot made it very difficult for us to find the right property on our own. Although we were quite familiar with the Sydney market in general, not physically being able to look and attend open inspections simply meant that we were unable to learn about opportunities "on the ground" and in time to act. After spending a whole year looking without real success, we decided to take the plunge and hire Tracey. Her fees were nothing compared to what she saved us off the asking price and in both time and money, every thing justified the expense. Within a very short time of hiring her, she had selected a number of properties for us to view in the location that we wanted. All of them fit our specs, we wanted something that we could add value. We knew Tracey was big on renovations, and that alone saved us countless hours of searching. We ended up with 2 that were absolutely spot on (one was not even advertised). Moreover, based on her knowledge of the market and her connections with local agents and her excellent negotiating skills we ended up getting the perfect place for a lot less than the asking price. Tracey found properties that we would never have considered and taught us a lot about what to look out for and simple things that can add so much value. Having Tracey on our side was fantastic. Without her I absolutely know we would not have seen these places - She managed the entire process up to the settlement, from advising a good Home Loan Broker, Pest & Building Company and Conveyancer, then gave us great advice on our renovation, she even re-designed the floor plan for us.
Tracey, you were extremely patient with me as my criteria was very strict and I was not prepared to compromise in any way. A fully renovated house with a separate Granny flat and a swimming pool is not the easiest to find. I was looking for nine months and I was not happy with anything, so thank god you was recommended to me. I will never consider another house move without employing you to find it and oversee its purchase for me again.