"I told Tracey I was prepared to pay the asking price $2.1 mil to secure the property, she said no and secured it for $1,850k – she saved me $250k in negotiations"
"Tracey found me an off the market renovated studio in Paddington for $225k – I rented it straight out for $410 pw"
Is Tracey the right Buyers Agent for you? It is expensive enough choosing the wrong Buyers Agent, let alone not using one at all.
Find out through the following quick video:
12 Good Reasons to Engage Tracey:
AS SEEN ON TV BIDDING AT "THE BLOCK"
Tracey Chandler – Sydney Buyers Agent – "Live in Sydney, Buy in Style"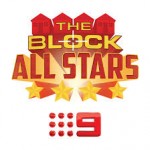 "Tracey found us our property before it was advertised"
"Tracey saved us thousands of dollars off the asking price"
"I would have never of found the property I live in without Tracey"
Tracey Chandler – Buyers Agent is a leading Sydney Buyers Advocate, finding property buyers their perfect home or Investment Property at the right price in the right location. Whether you're looking for a new home or investment property, Tracey has access to a wide range of properties "off the market" that puts her well ahead of the pack when it comes to finding quality Buyers Advocates in Sydney – you deal with Tracey 100% of the time and are given the red carpet treatment, you are not passed down the chain – that is Tracey's point of difference.
Experience is king, if you don't buy and inspect properties every single day, you WILL make a mistake, Every part of the property buying experience has advantages that would never be possible when buying a home for the first time or even every 7-10 years.
Want to know more about Tracey?
… Click.. "ABOUT TRACEY"