How to find off-market property in Sydney (before anyone else!)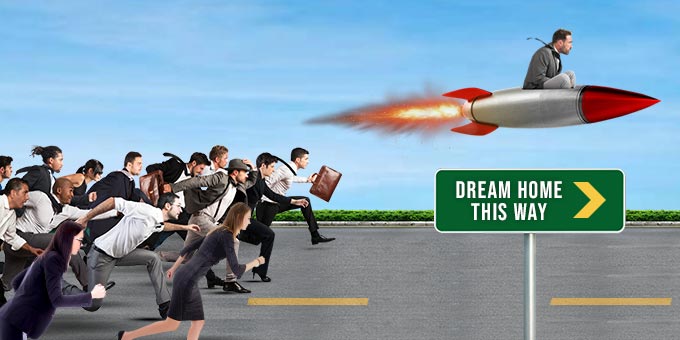 You know how heartbreaking it is to search for a new home in Sydney. Everyone in town seems to be vying for the same thing you're after. The property is often on action. All that competition is bad news since the demand can drive the property price well beyond your budget. (And then it gets snapped up by someone wealthier and faster than you… again.)
But you can avoid that heartbreak by finding the perfect Sydney property ahead of everyone else. How? Don't go combing through the publicly-listed properties. Go "off-market" instead.
What does "off-market" mean?
What do I mean when a residential property is "off-market?" It generally means there isn't any public announcement or advertisement about it being for sale.
There are four types of off-market properties:
1. Pre-market property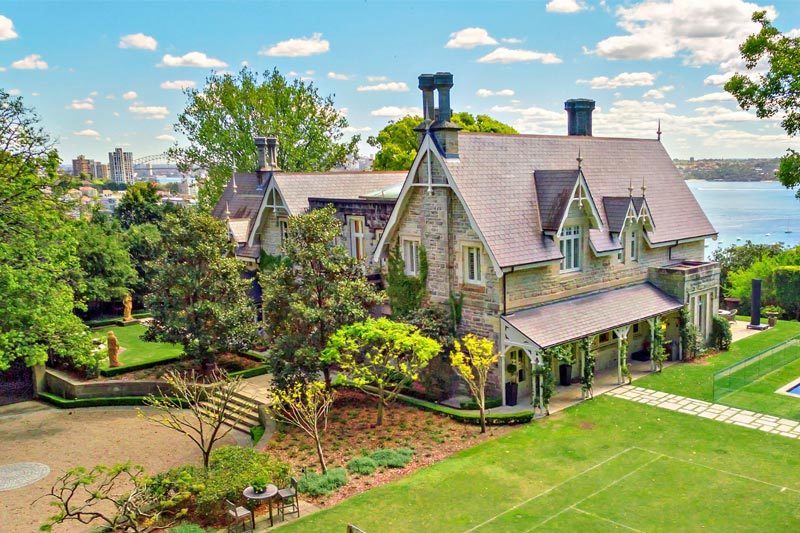 This is a property that's supposed to be publicly listed soon but is still being renovated, redecorated, or photographed. Or sometimes, the agency handling the sale is delaying the announcement to catch a better time for selling. Either way, a buyer like you can access such properties early if you get in touch with the seller or agency before these come to market.
2. Silent sale
This is a property that's marketed only to a real estate agent's database of potential clients. No public announcement is made.
3. Post-market property
This is one that failed to sell during its sales campaign with the agency and has since been delisted or withdrawn. But the owner of the house is still looking to sell it.
4. Private sale
This type can even go under the radar of most agents! The seller and buyer approach one another directly and come to a deal – often with the help of a real estate attorney or solicitor, but without the help of a real estate agent.
Why should you find an off-market property in Sydney?
Because the best properties in Sydney are mostly off-market.
The reason for this is that there are significant advantages for both sellers and buyers when a property remains unlisted.
Off-market advantages for buyers
The first advantage of an unlisted property is that there's less competition for you. Most other buyers are inexperienced. They tend to search through publicly accessible property websites or print ads. They won't come across off-market properties that way.
Moreover, having fewer buyers as competitors leads to the other advantages: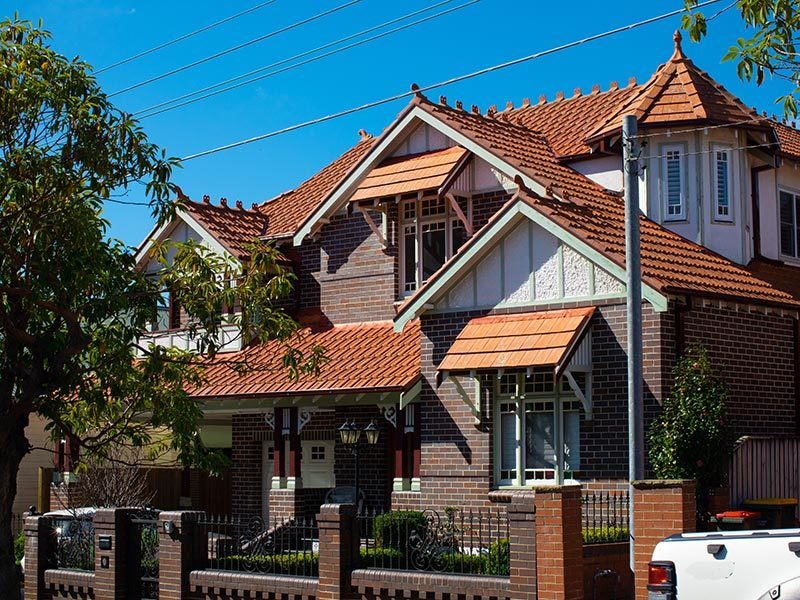 Being off-market, the property will likely be less expensive than it would have been if it were publicly listed. The seller will likely spend less (or none at all) for marketing the property. (More on this, later.)
With less buyer demand, you have more leeway to negotiate the property's price and terms with the seller. (There won't be any public auctions to drive up the price!) This means there are more chances for you to obtain that property at a cost that's within your budget.
You can schedule a private inspection of the property. You won't be jostling through any crowded "open house" viewings.
Everything is more discreet. The general public won't see who is selling, who is buying, how much it all went for, and where the property is specifically located. (Which is important if you value privacy in your financial dealings or are concerned about keeping your new home secure from unwanted attention.)
Advantages for sellers
But if off-market properties tend to be less expensive for buyers like you, why would sellers opt for this route in the first place?
Sellers do gain certain advantages:
By staying off-market, a seller can keep things as private as possible. Because some sellers feel uncomfortable with putting out any detail on their financial or personal status for the public to see.
A seller can go temporarily off-market just to test the waters and find out how desirable their property is to potential buyers. (And then, after this "pre-market" phase, they can go public if necessary or when they're ready for it.)
It becomes less expensive to market a property silently or privately. A seller can get an agent to arrange a "silent sale" with a buyer only from their exclusive list of prospects, without ever going public. Or the seller can go completely private and find a buyer without an agent's help. Either way, the seller won't have to spend much on things like redecorating or styling their home to get it ready for public viewing or an auction. So there's no extra cost to recoup in the sale. (And if it's a completely private sale, there may not even be an agent's commission involved.)
A seller can attract mostly serious and qualified buyers. (They'll have fewer random nuisance "potential buyers.")
There will be ​fewer enquiries and viewings to deal with. This is less stressful and more convenient for a seller's schedule.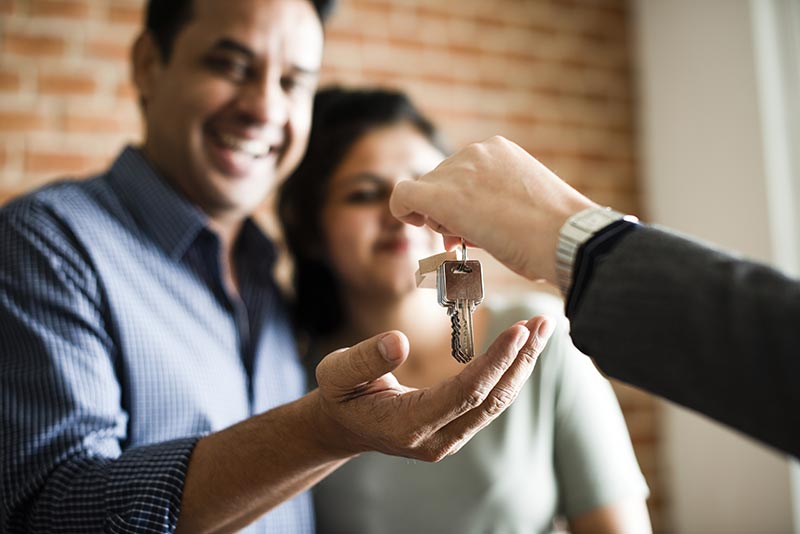 Concluding a sale off-market can be a faster process compared to doing it with a public sales campaign. This is especially true for an off-market deal done with the help of an agent (like myself). For instance: I keep in touch with my previous clients. I sometimes tell them that I know a potential buyer looking for a property, and ask if they would be interested in selling theirs. If they are, I can already start orchestrating the deal and conclude it in a couple of weeks or less.
So how much of the market is actually "off-market?"
I've been a buyers' agent in Sydney for many years and I can tell you that Sydney's real estate property market remains both robust and expensive. As of the first half of the year 2021, the median cost of a home in the city reached around $1.31 million. And yet the demand for residential properties is still growing. The supply of available properties is still limited and can barely keep up with the demand.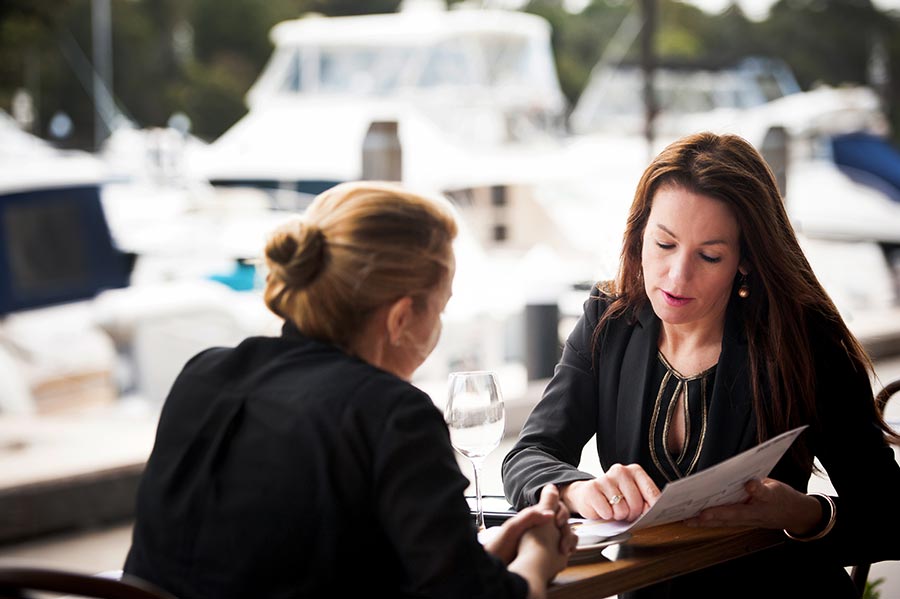 Despite the limited number of available properties, I still want to give my clients the best options possible that suit their brief. So I've been presenting them with shortlists that include are off-market properties.
So yes, that part of the market is out there. It's not unusual for me to have off-market Sydney residential properties available for sale every week.
However, please note that it's quicker for me to find an off-market property in Sydney only because I've been keeping a network of over a thousand contacts for years. That's what empowers me to catch opportunities before anyone else.
How to find an off-market property in Sydney
So how do you find off-market properties in Sydney?
Get help from a Sydney buyers' agent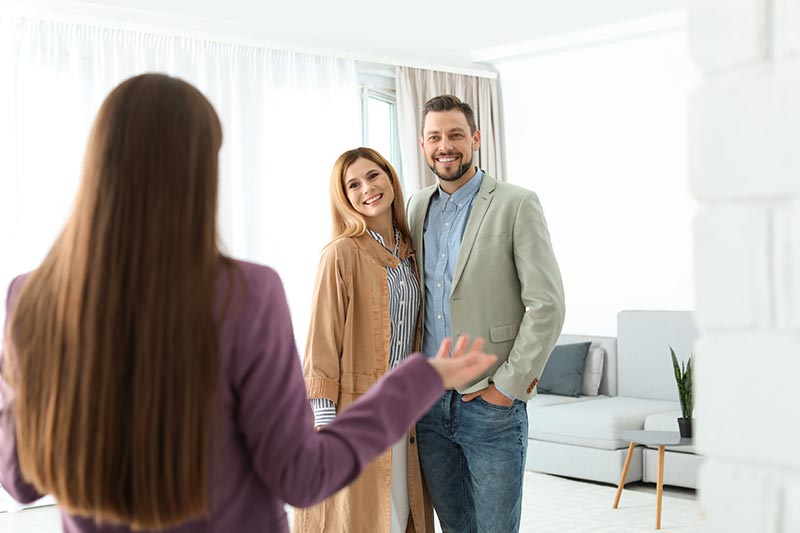 Your best resource is an experienced and trustworthy buyers' agent based in Sydney. It must be an agent who specialises in the particular suburbs you're hoping to get into. Because only an agent like this would have a network of trustworthy contacts within those areas. They'd naturally be the first to hear from any local homeowner looking to sell an existing property, before they even think of advertising it to the public.
So if you want to find a pre- or post-market properties, or a property that's up for a silent sale, a buyers agent like that is the most sensible way to go.
Here are a few tips on how to get the best buyers' agents to help you:
Research online and through word-of-mouth: who are the most well-known and reputable agents in the city or your particular neighbourhood? Who has the best reviews from past clients? Who seems to have the best track record for finding properties of the type and location that you need, that have yet to be listed? Find them.
When you do find these agents, ask for their help. Let them know who you are and what sort of property you are looking for. Become part of these agents' private lists of potential buyers. Contact them regularly so that they'll remember you and think of you first whenever a new property goes on sale.
Doing it all yourself
But if you still want to find an off-market property in Sydney on your own, here's how.
1. General word-of-mouth and online crowdsourcing
Ask your immediate family, relatives, friends, neighbours, and co-workers if they know of anyone who's planning on selling a residential property. You can also ask the people in your social media networks to volunteer any information like this.
2. Industry networking
Chat with the following sort of people in your social circles, as they are often the first ones to hear of people planning to sell unlisted properties: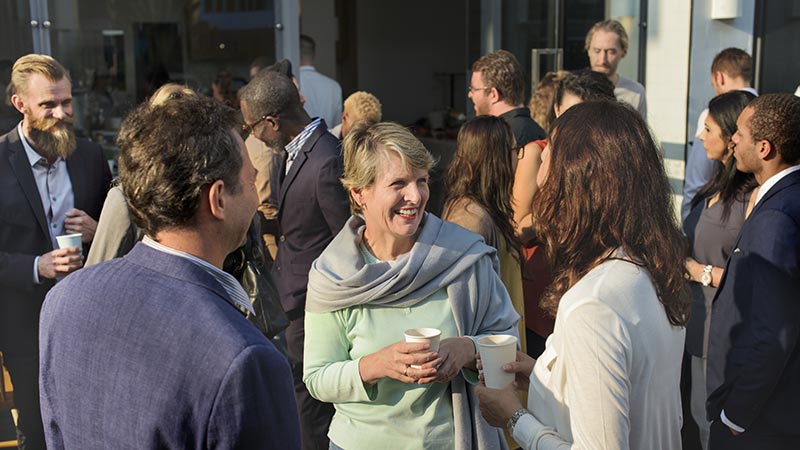 A solicitor or real estate attorney. People in the legal profession always know people who are getting divorced, moving to another city or country, or going through some other change that requires selling off real estate.
A mortgage broker or bank manager. Like the solicitor or real estate attorney, people in banking and finance know of people who've had to foreclose or are selling off their properties.
Real estate wholesalers. If you don't mind the risk of taking on or renovating a distressed property, you can try asking local real estate wholesalers for information. They always have an unlisted seller desperate to unload.
Property managers. These people supervise the letting of properties on behalf of their owners or landlords. Find those who manage residential properties with tenants. They may know of a place that's about to go vacant or become lease-to-own.
Building contractors. They not only build new houses but renovate old ones, too. Some of their clients have their homes renovated months before going on the market. In all likelihood, these properties haven't even been listed yet.
3. Door-to-door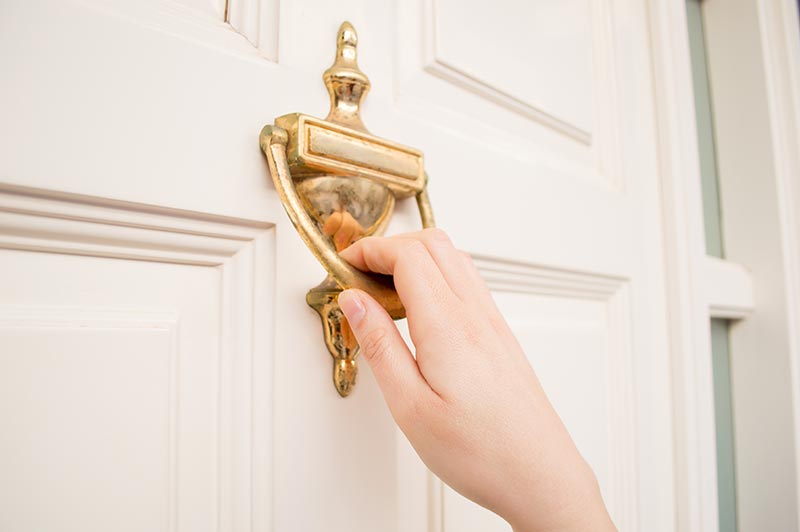 If you love ferreting out information, try going through professional property data for particular Sydney suburbs. There's a free suburb report at Residex which you can use. Just enter the suburb of your choice and the appropriate report will be generated for you.
Once you've identified all the properties that match what you're looking for, you can then start making private enquiries (i.e., sending property owners letters). In this way, you'll find opportunities for a private sale and start negotiations yourself.
4. Published short sales and pre-foreclosures
Keep an eye on local newspapers, newsletters, or local government websites. Some of these publish announcements of short sale properties, pre-foreclosures, failed foreclosure auctions, etc. You may find a residential property among them.
Buyer, beware
I won't sugar-coat this, though: it is hard to find an off-market property in Sydney. Without the help of a trustworthy buyers' agent, you risk experiencing any of the following scenarios: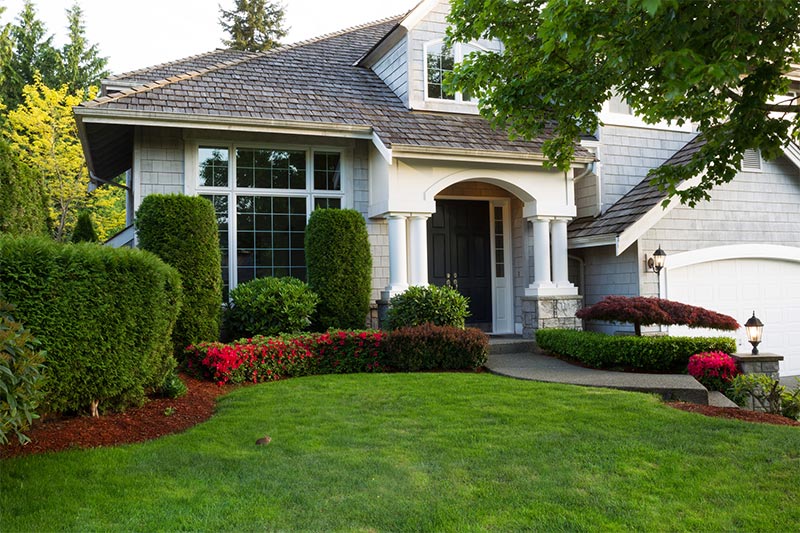 You never find anything to your liking. Searching for off-market properties proves too difficult; it takes too much of your energy and time.
Without a formal sales campaign (and deadlines for auctions or closing a sale), a seller may become complacent and indecisive about any proposals you give.
The seller may have unrealistic expectations about the value of the property. And there won't be an experienced agent to advise him or her about what's reasonable.
The seller doesn't give you photos or complete floor plans of the house upon your initial enquiry. You have a hard time figuring out if the property is worth considering.
Due to lack of experience or proper contacts, you don't have contractors or other experts to help you assessing if a property has problems that need to be addressed (e.g., termites, sinking foundations).
In summary
Yet off-market properties are still your best bet.
So the most sensible thing you can do is to hire a good buyers' agent in Sydney. A good agent will do all the legwork for you and find a home you can fall in love with, without breaking the bank – or your heart!