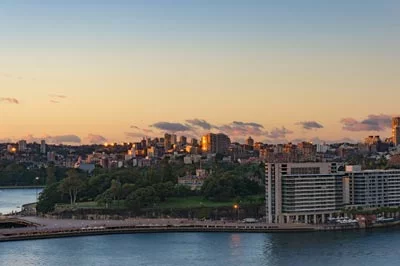 Whether it be a two-bedroom apartment in Victoria Street or a three-bedroom apartment adjacent to the Macleay Gardens; a property in St. Neot Avenue or one in Tusculum Street, this thought may have already crossed your mind:
"Do I have the time, money, skill, and stress management ability to manage property in these locations?" Or if you're about to invest in Potts Point, "how can I buy the right property in Potts Point at the right price?" While these questions may not bother property tycoons with a well-spread portfolio,  for everyone else, the excitement of purchasing property is marred by the thought of not getting the return on your investment."
Buyers Agents strengthen the buyers' side
Buyers are essentially reinforced by buyers agents, and this makes them a well-sought after professional service. And why not? The scales of property market transactions are typically skewed towards sellers. Buyers, an equally significant part of the real estate wheel, often feel that they are missing out on the advantages of professional representation.
This is not the case if you have a dedicated buyers agents in Potts Point working with you, who wants to get the most out of a transaction and ensure that it benefits their client. Quite simply, a real pro who knows the local real estate market intimately will ultimately save you a lot of time and money.  And Tracey Chandler, who handles all projects personally, is arguably among the very best you can have in the Eastern Suburbs.
So if you have property you want to purchase in Potts Point in mind, having Tracey on your team means you will be represented by a professional buyers agent in Potts Point who is seasoned and devoted. Let's find out how these two attributes can help you.
How can being 'seasoned' help?
As a seasoned buyer's agent, Tracey knows what the prospective property is really worth and this helps her in dominating the negotiating table.
Her experience means she will get you the lowest price of purchase with a very high strike rate.
Her expertise lends itself to the ability to filter out overpriced properties–those with less chance of making it big on the capital growth meter and those which may not be best helped by the cyclic nature of real estate.
How can being 'devoted' help?
Because she is devoted, it means she personally work on your project and ensure Tracey herself  will see the project all the way through the purchase cycle.
Her commitment to providing you the best possible service means your property will be located and acquired faster.
Her dedication means you won't have to worry about involving yourself with the smaller details of property buying, including but not limited to, hiring solicitors, conducting pest and building inspection and employing mortgage brokers.
If you are looking to purchase an investment property or buy a piece intended for owner-occupancy, feel free to call Tracey today. If you are an expatriate or an overseas buyer, you are just as welcome.
Get the best property in Sydney's Eastern Suburbs for the most reasonable price (with minimum red tape and compliance hurdles).