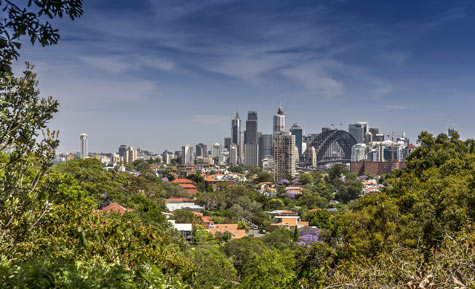 Living in Neutral Bay means you will be calling this stunning leafy harbour-side suburb your home. You are treated to more than enough greenery here with the abundance of parks. It also means you'll be breathing in fresh air every day.
If you're craving for cosmopolitan feels, you can drop by busy Military road for its high-end shops, cafes, and restaurants. Neutral bay offers spectacular views of the harbour and a relaxing and stress-free ferry ride as your daily commute to the city.
With everything that it offers, Neutral bay properties and rental prices are on the higher end of the scale as compared to the other parts of Sydney.
But a professional buyers agent in Neutral Bay can negotiate a fair price for the property you're looking to buy.
Professionals Love Tranquil Neutral Bay And The Stress-Free Commute To The CBD
The Warringah Freeway that runs along the western border of Neutral Bay provides excellent transport links south to the CBD. The ease of transport to the city is another reason why professionals love Neutral Bay. Some even ferry themselves to the other side of the harbour.
Your neighbours in Neutral Bay are young and ambitious professionals, respectable office workers, and well-to-do families. What draws them to this suburb is not only the proximity to the city but also because it's possible to achieve a work-life balance here. Leave work late and you can still make it home in time for dinner with your family.
The properties in Neutral Bay are comprised of old mansions converted into apartments, as well as art deco apartment buildings and modern designed homes.
The farther you move away from Military road and the closer you get to the waterfront, the more you feel the tranquility of life on the Neutral Bay.
Saving Money Buying A Property In Neutral Bay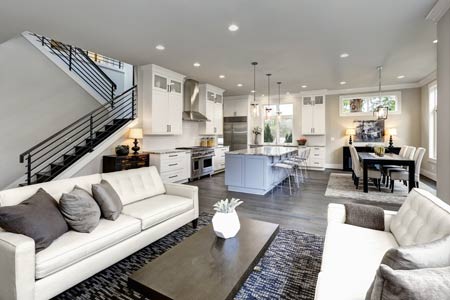 Neutral bay has been called the champagne of suburbs.
It attracts many buyers and property investors. Given its location, buyers will always look favourably at Neutral Bay properties.
The number of available homes and apartments in Neutral Bay have remained in high demand. This means we tend to have more competition that other locations.
If you want to live here, you need a professional buyers agent in Neutral Bay with exceptional property negotiation skills.
A buyers agent will help even the odds when dealing with the local real estate agents. This is where Tracey's experience really comes in and is likely to save you a lot of money.
You Need A Buyers Agent In Neutral Bay With The Right Negotiation Skills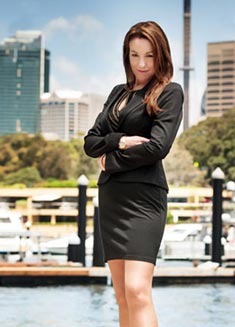 A professional negotiator like Tracey Chandler has your best interests at heart at the negotiation table. She will swoop in and pull the odds in her favour, so you not only get your dream property, but you also get it at a fair price.
How is that possible? With Tracey's extensive local experience in the Lower North Shore, she knows what properties are really worth. She will give it to you straight and cut through the marketing hype, letting you know if you are at risk of overpaying for a property.
If you are buying to invest, she will inform you of a potentially bad investment, if it comes to that.
Don't Miss Off-Market Sales in Neutral Bay
A decades-long buyers agent in Neutral Bay will already have access to a wide network of property contacts.
Tracey Chandler has access to properties prior to listing. This means you have a significant advantage to regular buyers in the highly competitive real estate market of Neutral Bay.
Avoid the potential for bidding wars and use a professional.
Save Yourself From Making Expensive Mistakes
If you don't buy and inspect property every day, mistakes are inevitable. Tracey will save you from making such mistakes by giving you all the information that you need prior to purchasing.
Negotiations are tough for the average buyer. Experienced real sales agents can sense desperation. They are there to achieve the best possible price for their client — which is why it is always best to have a buyer's agent representing you.
Buy A Home In Neutral Bay With Tracey Chandler As Your Buyer's Agent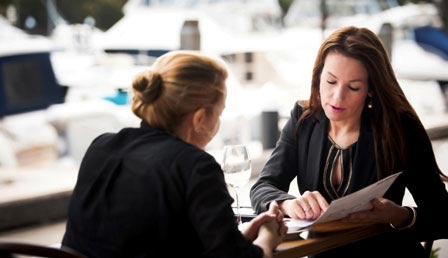 Having a buyer's agent like Tracey will give you serious advantages by giving you a realistic look at each property.
Once you've found your dream property, Tracey will negotiate and bid at auction to secure it.
Chances are, there is another buyer wanting to buy your dream property. This is where Tracey steps in with her exceptional skills that ensure her clients get their dream homes.
She can get you a contract in record time. Often within hours after viewing a property, Tracey can urgently organise every professional needed in one hit and deal with other common delays in a flash, using her skills and experience.
Tracey has been helping clients find and purchase properties in Sydney's Lower North Shore suburbs. You can view her client testimonials here.
Find out how Tracey can make the journey of buying your dream home or dream property stress-free.