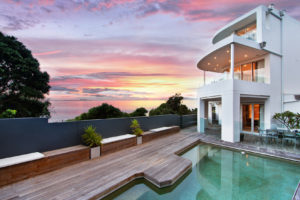 I very much like practising my profession in Elizabeth Bay, and part of my affinity for the place certainly comes from the fact that it mixes historical and the contemporary beautifully. The Elizabeth Bay real estate market is looking up, with an outlook quite similar to that of the surrounding markets of Potts Point and Rushcutters Bay.
Auction market
I was there for the recent property auctions at Birtley Place and Elizabeth Bay Road, and I liked the vibe of the place as well as the kind of buzz that emerged out of the exchange between prospective buyers and the vendors' teams. It gave me a clue about what may be in store for 2015. This then brings us to a highly pertinent question: are you ready to make the most of the real estate scene in Elizabeth Bay?
Can you dedicate your time to buying property and handle the stress that comes with it?
Can you handle the stress that comes with making property market investment decisions? Furthermore, are you in a position to devote your time to the task at hand,  not to say anything about the amount of money you may have to spend if you go the DIY way? If you can't answer these questions in the affirmative, then you may have to consult a Buyers Agent in Elizabeth Bay.
Why do DIY investors fail?
I have seen investors fail because of a lack of knowledge, and this is understandable. We are talking about people who are successful in their own field of expertise who know their jobs like the back of their hand. They may be good at what they do, but this doesn't mean they can automatically be property pundits as well. With all humility, I am saying that I cannot master what they do for a living the same way that they may not be in a position to understand the intricacies of the property market as well as I have.
An instance to drive home my point
There is this client of mine for whom I have secured a renovated studio in Paddington (it cost him $225,000). I lapped it for him off-the-market. No sooner than it was secured when it started fetching him $410 a week in rent. This is just to give you a glimpse of how important it is to comprehend rental yield/rental return.
Now imagine a situation where you buy a property that looks great but does not happen to be rent-worthy or has only a certain demographic interested in it. For all your best intentions, such a property might lie vacant for some time, and you will end up paying the mortgage out of your own pocket. I am sure you were not ready for this deal. At any rate, the rent, when finally secured, may not be high enough to offset the mortgage costs. Won't you be forced into negative gearing then? All this can happen because of a failure to understand which property would work best as an investment.
How can I be of help?
Each location offers a particular level of gentrification and works its way through a specific kind of demand-supply balance. Because I am a property investor myself (and here I just want to share that I invest through my SMSF, too), I understand which properties can help us in extending our portfolio through capital gains, which will fall under the area of infrastructure initiatives of the government in the near future, and which can be fetched below market price through persuasive negotiation.
With my assistance, I can assure you that any property investment decision you make will not come back to haunt you later. Feel free to contact me today and we can then sit together to create a road map for your portfolio or your home ownership dream.
Call us now on

0416 100 839