There was a time when one of the great things about Rozelle was how close it was to Balmain, but those days are well and truly in the past.
The cool and hip establishments that distinguished the northern end of Darling Street have moved south. Once the bridesmaid to Balmain, Rozelle has made a 180-degree turn. Buyers nowadays now prefer Rozelle to Balmain for good reason.
Rozelle Is A Prime Location
Rozelle sits just 4 kilometres west of the CBD. To its north-west is Balmain and to the south-west is Lilyfield.
This neighbourhood offers a vibrant way of living which is why it is extremely popular with young families and professionals. It's a stylish neighbourhood that encourages an active and healthy lifestyle. It is also very much in demand.
Rozelle Is An Extremely Private Neighbourhood
The lack of stock available in Rozelle is a source of frustration for selling agents and buyers alike, in fact, any development here concerns the residents greatly, they fear that further development will negatively impact the village streetscape and generate traffic.
There may not be many properties in Rozelle listed for sale, in fact, many sales are off-market. If you want to buy a property in Rozelle, you'd benefit greatly from the help of a buyer's agent. Your local buyer's agent in Rozelle should be privy to off-market sales, typical for a property market such as Rozelle.
The scales of property transactions tend to be skewed towards sellers. Real Estate sales agents are fantastic if you're selling a property, but their job is to sell properties, regardless of whether the properties are ideal or suitable for your budget or lifestyle.
So you really want to take advantage of your own professional representation when navigating Rozelle's real estate market.
Tracey Chandler Is Your Buyer's Agent In Rozelle
Tracey Chandler will help you identify properties in Rozelle that are available and have a reasonable price. With her excellent connections, she also knows what properties are about to go on sale before they are publicly advertised.
Tracey will give you options best suited to your tastes and needs and knows what properties are really worth, she will spot misleading claims and will negotiate or bid at an auction on your behalf.
Can you imagine how much easier the process will be with Tracey by your side?
Speed is of the Essence
Once we have completed negotiations, we will need to bring in other professionals, this usually means pest & building inspectors, solicitor, strata search company, etc.
Tracey arranges all this urgently for the same day, as we may be in a race with another party and the contract may need to go unconditional that day, which is very common. The race is on and Tracey will win it.
Get The Tracey Chandler Red Carpet Treatment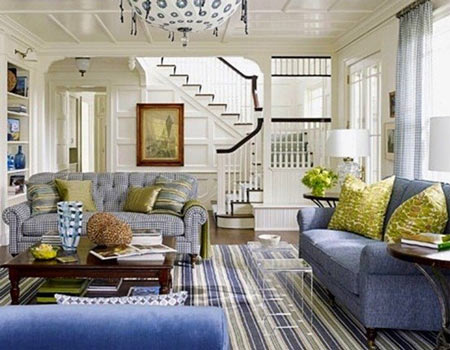 Once you put your trust in Tracey as your buyer's agent in Rozelle, you do not have to worry about being conned by a real estate agent.
Tracey makes sure that what you see is what you get and will personally work on your project.
She herself will see the project all the way through the purchase cycle. Tracey acquires her clients' dream properties faster with her fierce negotiating skills and rapport with other professionals.
Throughout this process, you get to deal with Tracey directly, there are no junior employees as is so often the case with buyers agencies.
Being with you from day one means she takes care of everything!
No assistants, no secretaries, just you and your own seasoned representation in the purchasing process.