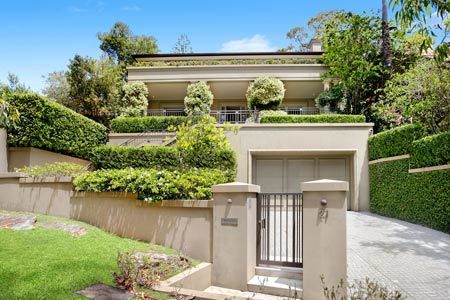 You have chosen well. Northbridge is a much-coveted suburb that rests on the Middle Harbour in the Lower North Shore. It is both family friendly and family-focused. It the perfect neighbourhood for families who belong to a higher income bracket.
The homes are prime property: luxurious and surrounded by sprawling bushland. Northbridge residents –many of whom have been here for decades– are treated to spectacular views every day.
Most people who buy into the Northbridge property market stay here for good. It is known for its strong community spirit. Probably because the residents who live here are satisfied with the way things are.
If you have money to buy, and if you have a buyers agent in Northbridge, you can secure property in such a neighbourhood that values family above everything else.
A family-centred neighbourhood in the Lower North Shore
Living in Northbridge means you will have easy access to the city. You can take a break from the hustle and bustle of city life and return to a peaceful home. You can easily jump back in whenever you feel like it too.
Workwise, you can take any of the frequent bus services into the city and get there in about 15 minutes. Your children can go to any of the excellent schools here such as Northbridge Primary School and St. Phillip Neri's.
But what really sets the Northbridge suburb apart from other equally luxurious suburbs is this: the Northbridge spirit. A strong sense of community values is kept alive by the Northbridge residents. They are helpful and generous to their neighbours. These are executives, professionals, or retirees eager to lend a helping hand when needed.
Northbridge is not just a suburb, it's a home. And the people who live here love living here.
Buying A Home In Northbridge Means Buying In A High-End Property Market
With exceptional facilities and an even better class of people. Many people want to live and invest in Northbridge real estate.
Northbridge attracts home buyers and investors who are willing to spend a lot on a property, making it a highly competitive market.
Without in-depth experience in this prestige market, it can be tough to find, let alone negotiate for your dream home. You significantly improve your odds with a professional buyers agent.
A buyers agent's job is not only to negotiate. The best ones will take out the stress out of buying property by:
Finding you the perfect property for your family
Saving you money through negotiating for a fair price
Overseeing every detail to make sure the transaction runs smoothly
This is how Tracey Chander will impress you. With her comprehensive full property search package, she takes care of everything from property search to completion so you can just sit back and relax.
Have Access To Off Market Sales in Northbridge With Tracey Chandler
A good buyers agent in Northbridge will also have access to a wide network of property contacts that allow you to view off-market sales, which widens your options.
Tracey has access to not only off-market sales, but she often has access to properties prior to listing. This gives you have a significant advantage to regular buyers.
Finding out about property sales early on means you can get an early viewing, which is valuable in a highly competitive market such as Northbridge.
Save Yourself From Making Expensive Mistakes, Know The Real Deal, and Have a Pro Negotiator By Your Side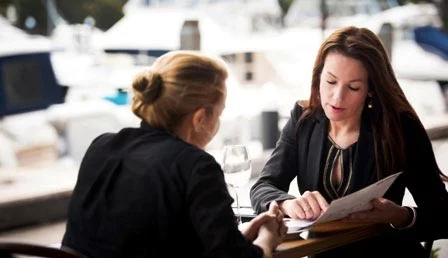 If you don't buy and inspect property every day, mistakes are inevitable. Tracey will save you from making such mistakes by giving you all the information that you need prior to purchasing.
Also, with her expertise and decades of being in the business, she can spot any false and misleading information in advertisements and cut through the clever staging techniques. She knows the real value of the properties and will steer you away from buying an overpriced one.
In a high-end real estate market like Northbridge with wealthy buyers, there is a potential for trumped up pricing.
Negotiations can be tough for the average buyer, especially when your heart takes over. Sales agents can sense inexperience and desperation. Their job is to achieve the best possible price for their client — which is why it is always best to have a buyers agent in Northbridge representing you.
Tracey has been helping clients find and purchase properties in Sydney's Lower North Shore suburbs, and they are grateful for the positive experience and satisfied with their purchase.
You can view her client testimonials here.
Her intimate knowledge of the high-value property market in Sydney's most affluent neighbourhoods is how she is able to secure premium properties for her clients. She lets the results speak for themselves.
Tracey Chandler Is Your Personal Buyers Agent In Northbridge
Call Tracey now and speak to her directly. Experience The Tracey Chandler Red Carpet Treatment — one where you get personal attention will not be passed around!
Tracey will be there for you from day one, all the way through the purchase cycle. Her commitment to providing you with the best possible service means you will acquire your property faster. She will make sure you get your money's worth and not a consolation prize.
Find out how Tracey can make the journey of buying your dream home or dream property stress-free. With Tracey, you no longer have to worry about the smaller but time-consuming details of buying a property. She can assist you with hiring solicitors, conducting pest and building inspection and employing mortgage brokers.
With Tracey, you can expect faster results through her deep contacts and extensive network than a Buyer's Agent covering all parts of Sydney.
So if you are looking to purchase your next investment property or buy your dream home in Northbridge, feel free to call Tracey today.