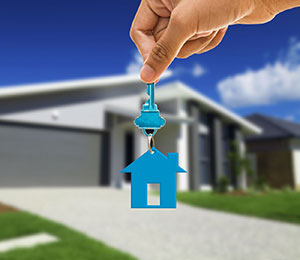 What do you call a real estate location which registers high rental demand (close to 660 visits per week), good-to-high median rent ($885/week) figures and sustained capital growth rate (5.7%)? I call it a performer.
By these figures, Bondi Junction is a performer. Yes, it was slow to shoot from the racks, but has picked up momentum quite well of late.
High rental demand
While I agree that the rental yield has taken a beating over the last five years (coming down from 4% to 3%), the sheer popularity of the suburb and high rental demand is likely to partly support rental pressure.
Arguably all of Sydney's Eastern Suburbs have been star performers and will likely remain so in future.
I may be the difference between 'unaffordable' and 'reasonable'
If you want good eastern suburbs properties at a comparatively manageable rate, Bondi Junction may turn out to be a smart bet. There is, however, a gulf of difference between choosing a purposeful location and acquiring decent property there.
More often than not, not enough time or know-how can hinder us in our pursuit. This is why I implore property investors to employ a buyers agent in Bondi Junction. The numerous testimonials on my website hopefully help to demonstrate what a good buyer's agent can do for you.
Does the best intention of a buyer's agent suffice?
Above everything else, a buyers agent in Bondi Junction is a professional standing for you, solely motivated by your interests and ready to oppose the myriad representations sellers often employ.
The question is, will my best intentions be enough? Will that help me find the best property for you at a reasonable price? The answer, of course, is a resounding NO. On top of working hard for your best interest, I need to be really good at what I do to get the best results too. Modesty aside, I believe I have been in the game long enough to help you acquire the best property for you at the best possible price in Bondi Junction.
Various aspects of purchasing a home for you
When you get my services as your buyers agent in Bondi Junction, I will begin by finding the right property for you. This aspect of the job involves a number of things. For one, I have to actively and persuasively negotiate to make the prospective property a decent buy. For another, I have to learn as much as I could about comparable sales figures. This is basically just the tip of the iceberg.
If you are a property investor, you would like your property to be rent-worthy. Now some properties may be all good in terms of capital growth, but they do not appeal to prospective tenants. Others appeal only to a small demographic. Very few have superb rent appeal. With these in mind, I will be working hard to pick pearls for you amidst the many barren oysters that lie along the way.
Acquiring a property requires a lot of hard work. Roping in the right set of professionals, getting past compliance protocols, engaging in thorough evaluation including, but not limited to, the conveyancer's report, the building and pest inspection report, and the report regarding encroachment, if any, are just some of the things that I can have taken care of for you.
I am sure you are busy enough in your own life to avoid these set of worries which come with buying a property in Bondi Junction, and I would be more than glad to take all these worries away from you.
So if you are nurturing a dream of buying an investment property or your own home in Bondi Junction, feel free to call me today. If you do get my services as your buyers agent in Bondi Junction, I give you the assurance that by the time our business is concluded, you will have made a property purchase decision that will certainly feel like the right one.
Call us now on

0416 100 839