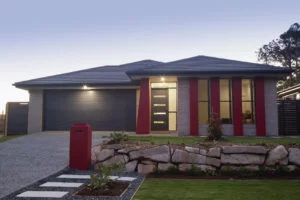 Can you learn the comparable sales figure for Dutruc Street and Avoca Street all by yourself? If you can, will it be child's play, too, for you to get a hang of rental yields and capital growth in Wentworth Street or say, Govett Street?
On a different note, are you aware that the point of focus for an investment property is separate from an owner-occupied home and the compliance barometers an overseas buyer has to stick to is different from that of a local's?
What are these questions driving at? The idea is to give you a glimpse into the importance of professionals when buying property.
Buyers' representation
Randwick is a happening property market; one that beautifully reflects how the Eastern Suburbs in general is trending. While the sellers have a strong representation here (like everywhere else), the buyers feel a little lost.
It is here that the Buyers Agents come into the picture. Because Tracey does not help in property sale…Never….there is no conflict of interest in sight and the prospective buyers know they have a person with undivided loyalty on their side.
Advantage at the negotiation table
Being a seasoned Buyers Agent in Randwick, Tracey knows which properties are ideally suited for your needs. She has a profound knowledge of the worth of properties and this puts her in an advantageous position on the negotiation table.
The acceptance of an offer, though surely good news, is not the last hurdle. For a property transaction to sail through until its stage of completion, a lot of things have to be kept in mind. This, again, is a professional's territory and it is people like Tracey you can put your trust in.
Bidding at auctions for the Randwick properties is not an easy game to master. On top of this, there is always the fear of lapping up an overpriced property. Buyers Agents worth their salt have mastered this art and this makes their services indispensable.
Many facets to take care of
Real estate negotiations are stressful. You may be a genius in the trade you ply but this is a different kind of stress and you may not be in a vantage position to take it. Services of Buyers Agents save you time, money and above all, from stress.
When you purchase a home, other facets like solicitors, conveyancers, pest and building inspection and mortgage brokerage have to be taken into account. Tracey, as your Buyers Agent in the Eastern Suburbs, takes pride in keeping all these facets within her loop and passes more than a cursory glance at them just at the stages they are required.
So if you are looking for a Buyers Agent who would press you into paying not a penny more than you should, and, above all, if you want your agent to handle everything for you and not pass things down the chain, feel free to call Tracey today.