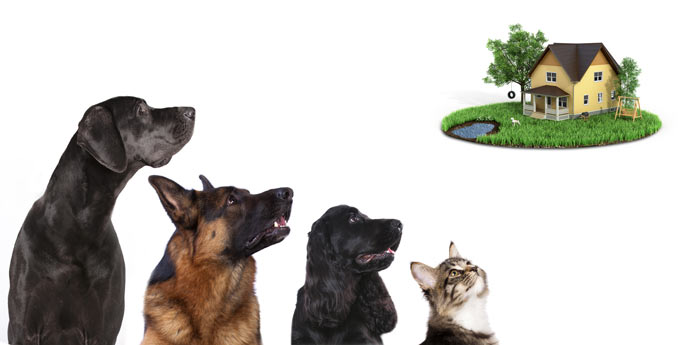 It happens to the best of us. Sometimes, you can't help but have an emotional attachment to the property you are thinking of buying. How could you not, when the location, design, and ambiance of it is just what you are looking for?
As with most investments, it has to be seen for what it is, and not always on how you feel about it. Here are some tips to avoid emotional attachment to property:
First thing's first: Avoid Sentimentality
Let me tell you that sentimentality can only get in the way of you getting the best value from your property purchase. The first reason why you're buying a property is to build your wealth and future financial security. And this emotional attachment to the property can only distract you from making a sound investment. It will cloud your judgment over the pros and cons of a certain property because you are in love with it.
1. It's all about the money.
Be in a mindset where property investment is a purely financial undertaking. Check if the numbers stack up, meaning the property is achieving a capital growth of six to eight percent per annum. It means it basically outperforms the Australian average.
If it doesn't, then maybe you have to reconsider making an offer. This is true even if you fell in love with the property at first sight. Keep in mind that the reason why you're buying the property is to earn more money.
2. Hire a professional to inspect the property for you.
In the early stages, it would be better to hire a professional buyers agent to check out properties on your behalf. This way, he or she can make recommendations based on facts, without any emotional agenda.
This is helpful because you can avoid emotional attachment to property without first getting proper briefing on its return-on-investment potential. A buyers agent can do the legwork for you and you can just check out the properties in person after you've both made a shortlist.
3. Avoid auctions.
Auctions can be very stressful and can push anyone to make a purchase because he or she wants to win. You lose sight of your goal to make a great investment. Emotional bidders can sometimes end up with a property they don't really want because they let they competitiveness and ego to get in the way. So unless you have complete control over your emotions, stay out of the auctions. Ask your buyers agent to attend in your stead.
If you insist on going, you can read some of these dos and don'ts during an auction.
4. Ask your buyers agent to buy it for you.
This may sound extreme, but sometimes, not seeing the property and just relying on the cold, hard numbers can help you make a better investment purchase. Asking your agent to buy it for you stops you from falling in love with your purchase or purchasing on gut feeling.
It also helps you stick to your budget. This way you can avoid being swayed to shell out money you don't have in order to accommodate a house with a "wow" factor. By not seeing the property in person, your decision will be based on true investment potential.
5. Sleep on it.
If you feel yourself having an emotional attachment to property, stop and allow yourself some time to "sleep" on it. It may take overnight or a few days. It is best to give it some time before you make the important decision of buying an investment property.
The initial excitement will fade after a while and it will allow you to see things more clearly. Eventually, you will see whether this property can give you more wealth and financial security.
So take out all your excitement over those Victorian windows or the stunning view of the city. Really look at the financials of the property you want to buy. It's understandable to get emotional when making critical decisions like investing in real estate. However, the most important thing to remember is the reason why you're buying in the first place.