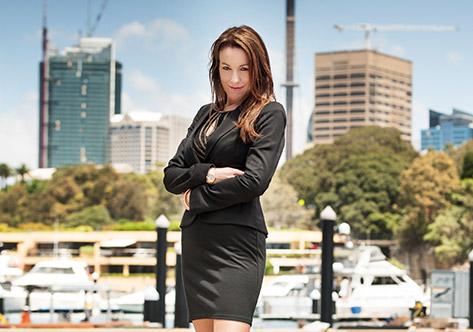 Looking for a stylish home at a great price? Then Tracey Chandler is your buyers' agent in Sydney's Inner West.
When it comes to buying property in the Inner West suburbs, few agents know this area better than Tracey. She can find you a beautiful place to call home, at the best possible price, as no one else can.
That's because Tracey considers herself a passionate buyers' advocate in Sydney's Inner West – and her clients' experiences reflect that.
Tracey was amazing from start to finish. She knew exactly what we wanted and showed us multiple homes immediately which fit the brief.

In the end, we bought a perfect home which was off market, something we would have otherwise never had access to viewing or buying. She couldn't have made the process simpler, smoother or more seamless for us, negotiating the best price, and coordinating [with] an excellent lawyer and pest and building inspection in a time-efficient manner.

We settled in record time and have been so thrilled [with] our new home. We would highly recommend her services.

– Peter Khong
I cannot speak more highly of my experience with Tracey – she understood very quickly the type of property I was looking for (and it was not easy to find). I am so thrilled with the property that was secured off-market… a whopping 150k less than what another vendor paid two weeks previously below my apartment (with exactly the same floor plan).

Tracey was extremely responsive, professional, and tenacious when it came to finding my place. I have no hesitation in recommending Tracey – I would rate her 11/1 if I could!

– Helen Drew
Living in Sydney's Inner West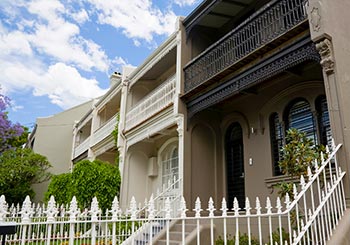 The primary value of any residential property in the Inner West is its proximity to the central business district. Your daily commute from the Inner West to the city centre and back would be shorter compared to most of Sydney's suburbs.
But of course, that's not the only reason for the area's appeal. First of all, it's among the oldest sections of Sydney and few other neighbourhoods can match its charms. The area's history as a 19th-century blue-collar immigrant haven is still evident in its streets. Who wouldn't want to live in Balmain or Rozelle, for instance, where you can stroll around to see its heritage architecture – the stylish apartments, sandstone buildings, Victorian terraced dwellings, and Federation-style cottages – on a daily basis? It's an attractive mix of residential options, indeed.
Secondly – but no less important – is the Inner West's vibrant cultural scene. You'll enjoy living with the wonderful bohemian vibe of its schools, markets, restaurants, theatres, and public spaces. In other words, life in the Inner West is cool and hip.
Buying Property in Sydney's Inner West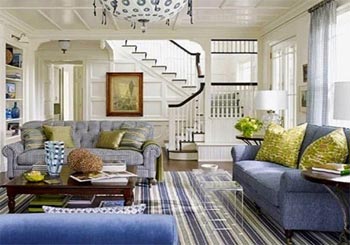 That is why Inner West properties are among the most sought-after real estate investments Some people even choose the Inner West as an alternative base for their businesses, as well as a place to call home.
However, this often turns the Inner West property market into a high-demand, low-supply situation. It gets difficult to find available properties. And even if you do spot a potential deal, it will likely be too expensive for you.
This is where having a professional buyers' agent comes in handy. Engaging an experienced and well-connected buyers' agent in Sydney's Inner West will help simplify your search. Such an agent will have the information and access to properties for sale that don't immediately show up in publicly available listings.
Moreover, your buyer's agent can shepherd you through the entire buying process. The agent should be able to examine the details of potential deals and tell you if it's a good investment or not. Additionally, that agent should start and close negotiations on your behalf.
And no one does all that better for Inner West property buyers than Tracey Chandler.
About Tracey
Tracey Chandler is both a seasoned investor and a fully licenced real estate buyers agent with three decades' worth of experience working in the property market.
Over the years, Tracey has built up a consistent career as a personal Buyers Agent. Having bought, rented, renovated, and sold all types of properties for herself for many years, she has great empathy for what her clients need. She is known for her brilliant negotiating skills and uncanny ability to find the best available properties even before most competing buyers become aware these have gone on the market.
Is Tracey Chandler The Right Buyers Agent For You?
If you're wondering what Tracey is like as a Buyers Agent in Sydney's Inner West, see what her past clients have to say about their experience.
5 Reasons Why Tracey is the Right Buyers Agent for You
All deals will be 100% exclusively for you.

Tracey gives each client her full and undivided attention. Each client is special and she treats them as such. She doesn't let any conflicts of interest get in the way of providing service. So if you hire her as your personal Buyers Agent, you won't have to worry about competing with her other clients. She'll make sure that the property deals you get are 100% exclusively for you.

You'll experience highly personalised service.

Tracey won't just have a token initial meeting with you and then hand you over to an employee who'll do the rest of the work. Instead, she will engage with you directly, from start to finish. She'll personally take your brief, conduct searches, and start negotiations on your behalf.
This personalised service is what Tracey believes in. It's what sets her apart from the rest of the agents.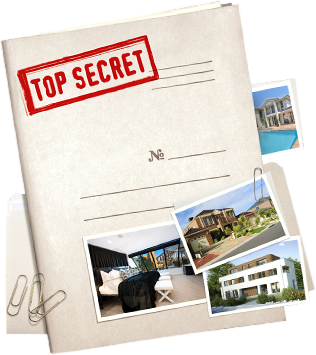 You'll gain unprecedented access to unlisted/off-market properties.

As Tracey's client, you'll have access to all of Sydney's Inner West market. That includes "off-market" real estate or properties for sale that haven't been publicly advertised as such.
Due to her long-standing connections with real estate agencies dealing with Sydney's Inner West suburbs, Tracey can offer you the latest inside scoop on off-market properties. That means you'll get a wider range of options to choose from, with far less competition.

You'll save yourself more money.

Tracey has never charged her clients a dollar more than she's had to. And when you take her on as your Buyers Agent, you'll experience that integrity, too. Unlike other buyers agents, Tracey doesn't keep a fancy office or excess staff members. This allows her to keep her fees lower for a higher level of service.
More importantly, her proficiency in negotiations will help you obtain the lowest possible prices for the best homes she can find. She'll tell you which properties are overpriced and should be avoided. And she'll discourage you from making impulsive buys.

You'll improve your quality of life.

For Tracey, it's not just about helping clients buy a house. It's about finding them a home that improves their quality of life. So when you become her client, she won't even waste your time by making you look at unsuitable properties. You'll be concentrating only on the best properties that meet your needs and your dreams.

Then, once you've picked the right property, Tracey moves quickly to seal the deal. She'll organise all required inspections, due diligence work, and contracts. (She has a network of relevant professionals and services, including Solicitors, Pest & Building, Strata, Mortgage Brokers, Trades, and more.) Organising these may even take a few extra hours of work on her part – but if that's what it'll take to secure the deal, Tracey will do it.
Years later, you'll still be a happy client, looking back at your experience with Tracey and marvelling at how easy and stress-free your property search was. You'll remember how much time and money you were able to save without compromising on the quality of your home… all because Tracey was passionate enough to do the work.
As Seen on TV Bidding on "The Block"
Perhaps you've done the initial legwork on your own and found the right property. But it's on auction… and you know nothing about bidding. Don't worry; Tracey is also an expert at auctions! Whether you're too busy, too stressed to attend an auction, or are just clueless about bidding, she can help tackle auction bidding for you.
So let her make that winning bid for the property of your dreams!