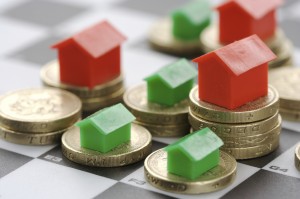 The only person you should have to find and buy an investment property for you is an active property Investor… (NOT A Financial Planner, Accountant or any other professional who sometimes offer expensive over priced properties OFF THE PLAN often for their own commission, they are also often not experienced in the day to day property market.
Tracey is not only a Senior Property Buyer's Agent, but she is also an active property investor – that is the secret to buying investment properties, if you hang out with successful people, you become successful, copy what the successful property investors have done and take advice from them.
When buying an investment property, follow your head and not your heart, always remember you will never live there, it will be tenanted and if you are planning one day to retire into an investment property, buy smart at the time and cross the retirement bridge when you get to it – Buy the retirement property when you get to that stage in your life, lots will happen in the meantime and there is a massive high chance you will never even get to live in that property anyway and it will end up being a regretted purchase.
Some Huge Mistakes Property Investors Make:
Their heart is in the purchase
They love the flowered wall paper
They want to live there when they retire
They buy the wrong type of property for an area
They buy in the wrong area
They buy off the plan and pay a high development premium
They buy off the plan and the bank valuation does not stack up when complete
They buy off the plan and they cannot rent it out as they all settle and all try and rent out at the same time
They buy in a huge building where there are too many comparables and massive strata's
They buy an impressive expensive apartment in the City with great views and low yields and they find it too expensive to hold
They listen to friends and family's advice who in turn know nothing about the real estate market – Let's just all stick to our day jobs!
They never used Tracey who is an experienced Buyers Agent and active Property Investor of 30 years.
Many  investors also shy away from investing because they feel they don't have the experience, or they procrastinate by reading article after article while the property cycle runs past them.
The reason many investors in residential property don't succeed is because they haven't done their research, or they haven't adequately analysed the situation.  Couple these common mistakes with the fact that many would-be investors lack negotiating experience and the result is not surprising: they end up spending more than they should have for a questionable investment property.
These common and expensive pitfalls can all be avoided if you engage Tracey – you can be confident that your time and money will be well invested.
Tracey totally understands SMSF's – she buys properties in her own personal SMSF – if you have a SMSF and would like to build a property portfolio in there, call Tracey.  If you would like a SMSF setting up, Tracey recommends her own personal Accountant, Mons Navarro, Dueo Accounting – (www.dueo.com.au) who specialise in SMSF's.  If you need to borrow money in a SMSF, there are only a handful of loan brokers who understand all the rules, Tracey can recommend these loan brokers.
If you have to ask yourself the following questions, then you need Tracey to find and secure your next investment Property:
What is the best area to invest in?
Do I buy a studio?  a 1,2, or 3 bed apartment? Or do I buy a house?
What property type is best for each area?
Why does Tracey not recommend serviced apartments or student accommodation?
I have heard of a good location, but which are the good and bad pockets within that location? (That is if it is a good location).
What is the recommended amount of money that I spend on an investment property?
Is it best to rent furnished or unfurnished?
Which Property Manager is the best in the area that will look after my property well and achieve the best rents?
Not sure of the above answers?
Well..  If you are serious about developing financial independence through property investments and want to build a property portfolio with unbiased, independent, professional advice – Call Tracey now for a Chat
Property Rule No. 1:  1-2 properties will not secure your future
1 or 2 properties will not be enough to secure your future – you need a "portfolio"
"Portfolio" means a collection of investments held by an institution or a private individual
Sometime in the distant future, you may want to pay off the remaining mortgages, if so, you need to aquire more properties than you intend to ultimately hold onto, so you can pay off any remaining debt and still have at least 4 "paid off" properties delivering you a steady rental income for the rest of your life. Depending on your lifestyle, you may need more than 4 properties!