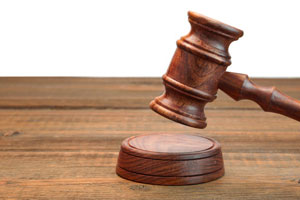 Property auctions can be a great place to acquire your next investment home – if you know what you're doing.
There are many things you must know and understand before diving into this high-stakes/high-stress process.
Here are some of my best tips. You'll find one that's is often overlooked — but not by you — after you read this.
1. Check Your Financial Capacity
This pre-auction tip involves going to your wealth manager and checking your financial capacity. It's critical to know you actually have the money to buy that property before you even contemplate bidding for it.
If you need to apply for a mortgage to buy a property, it's good you discuss your indicative borrowing capacity with a property finance consultant before auction day.
Lenders use higher interest rates when checking your borrowing capacity to stress test your ability to make repayments if the interest rates move upward. Written approval and deposit (around 10% of the purchase price) will be needed on the day of the auction.
2. Vet the Sale Contract
At the backend of the shiny, new property being sold at auctions are legal issues that you need to sort out before you can call that house your own. Before going to any property auction, you must get a copy of the contract and show that to your lawyer for review.
Your legal counsel can explain to you any possible risks that comes with buying the property you're eyeing, and at the same time, give advice on how you can be protected from them.
Your solicitor can also point out some bargaining chips you can use during the auction, from a legal standpoint, like longer settlement periods, reduced deposits and/or additional terms and conditions.
3. Check More Than Just The House Condition
This is one of my favourite pre-auction tips, and often overlooked.
Prior to any auction, there is usually an open house where potential buyers can check out the property they are eyeing. All good.
However you should not stop there. If you're thinking of buying an investment home at the next auction, don't just check the home itself – stake out the neighbourhood as well.
Walk by at different times of the day. Gauge the noise levels, the light conditions and traffic volume. Real estate agents will always try and have the open homes at the best times of the day with the most light and quiet ambience. View the home at other times.
If you can, make an appointment to see the home at a different time of day. You may be surprised.
4. Register to Bid with Proper ID
Prior to the auction, you have to register with the selling agent and be given a bidder's number. You can do this when you inspect the property, or on the day itself.
You need to provide an ID, a card or document issued by government or a financial institution showing your name and address, such as your driver's licence or learner's permit, vehicle registration paper or council rates notice.
Do not forget this on auction day!
5. Visit Auctions
Bidding is a skill that you can hone by attending property auctions. This specialised skill is what buyers' agents have.
Don't let the property auction for your dream home be the very first one you attend. Go and see 10, 20, or 30 auctions, and interact with real estate agents, buyers agents, and auctioneers.
You will pick up the language they use and even learn strategies that you can use by the time you bid on a property.
By experiencing what it's like being in an auction room and seeing how property auctions play out, you will gain the confidence needed in successfully buying property at an auction.
6. Have a Bidding Strategy
The final crucial pre-auction tip is to prepare your bidding strategy before auction day. List down everything you know about the property and think about how you can leverage on the so you can win the bidding war.
Set a bidding limit so you don't go overboard and become an emotional bidder. If you are not a confident bidder, you can appoint your buyers agent to bid on your behalf. You will need a letter of authority to do this, which must be provided to the auctioneer before the auction starts.
Each pre-auction tip listed here should help you create a more successful property auction experience for you. Knowledge is power – and so is being prepared! It's always good to come prepared and equipped with a plan, rather than diving into a crazy bidding war.
If you are thinking of buying a property in Sydney's eastern suburbs, give me a call and I'll find ways to help you through the process.
Let's get that dream property at a dream price!