Find below Tracey's answers to the most frequently asked questions: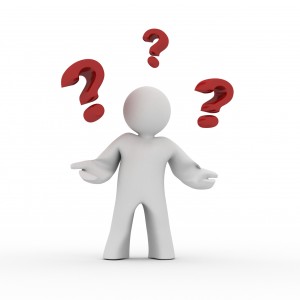 Why should I use Tracey as a Buyers' Agent when I could do it myself?
When you search, inspect, negotiate, bid at auction, deal with property professionals every single day, 52 weeks of the year, you get very good at what you do – The average buyer just does not have the knowledge, experience, contacts, time, tools, confidence to pull off the deals as quick as a Buyer's Agent – if you are not an experienced property buyer and you find yourself in a race to secure that dream property that you have eventually found and you are in the race up against Tracey – You will miss out.
Experience and knowledge is king.
At the end of the day, you can do anything yourself, you can plan a wedding, but do you know the best photographer, caterer etc., do you have time to meet all these people and waste your time and money?
You can represent yourself in court, but you will never get the same result as a lawyer in the chosen field and you can sell your house yourself, but you will never get the best price and you will never have the contacts or marketing skills of the real estate agent. A Buyer's Agent is no different from any other professional representing you, you will save time and money.
What is the difference between a Buyer's Agent and a Selling Agent?
The difference between a buyer's agent and a selling agent is who they represent. A Buyer's Agent exclusively represents the Buyer and the Selling Agent exclusively represents the vendor (seller).
A Buyer's Agent will search for your property and secure it for the absolute lowest price and a seller's agent will sell the property and achieve the absolute highest price.
If you do not have a Buyer's Agent representing you, the seller who has total representation will win the deal.
Do you have access to property before it comes on the open market?
Yes, because excellent personal relationships have been built up over the years with local real estate agents, combined with Tracey's reputation, properties are constantly brought to light prior to being advertised.
Also sellers call to see if any clients are on the books that want to buy their property as they may not want to go through a real estate agent, sellers also advertise themselves in various outlets and if any suitable clients are on board, this seller is contacted and an inspection is arranged.
The properties are then qualified, and inspected if suitable.
Does your service include the negotiating on the purchase?
Yes. The full comprehensive package in addition to finding you the best property includes negotiations or bidding at auction, then liaise with any professionals from acceptance of the offer through to completion.
Can you guarantee client confidentiality?
Yes. We ensure confidentiality at all times.
Do you work in any other parts of Sydney apart from the Eastern Suburbs?
Yes, sometimes clients insist on Tracey's services as they have been recommended, or they are past clients. So although the main searches are Sydney's Eastern Suburbs, Tracey will often work in the Lower North Shore, Inner West and the City CBD.
Do you provide search services for all budgets and all types of properties – from the lower to high end of the market?
Yes absolutely, from cheap studio apartments to high end water front houses – in any price range. From first time buyers, to investors right through to retirees.
I do not have a lot of money, can I afford to use a Buyer's Agent?
Yes.. Tracey's fees are usually way less than what is saved, not only in negotiations, but by saving you money with the extensive research and analysis, looking at comparable sales and market data, to secure the absolute best price, terms and conditions possible.
Every client has a budget and a Buyer's Agent fee is a very small investment in comparison, when you consider the savings you will make on your property purchase, don't forget you only pay a success fee on success and you will only purchase in the end when you are totally delighted with the property and it's price.
The seller would never go unrepresented, why would a buyer?
Do you guarantee you will find me a property?
Yes – as long as your buyers brief is realistic. The search also continues until your perfect home has been found, our agency agreement has no time limit.
Do you find properties for Property Investors as well as Home Buyers?
Yes. You also have the advantage of not only Tracey being a professional Buyer's Agent, but also an active property investor. There is only one person that should find your Investment Property and that is an active property investor of nearly 3 decades.
(Never purchase an off the plan high rise property, especially off a Financial Planner, Accountant etc., there is very often a conflict of interest, they very often collect a large commission and do not know the first thing about the property market or the best area to invest in – let them stick with their day job).
Do you ever represent the vendor in selling a property?
Absolutely not, the Buyer has full 100% representation; Tracey is a property finder/buyer, not a property seller.
This means clients are exclusively represented, Tracey acts totally in her clients interest – it's not the normal case of 'Buyer Beware' – dealing with Tracey it's 'Seller Beware'…
How do I get started?
You either email tracey@buyersagent-sydney.com.au or call 0416 100 839 – Tracey will respond to your email or call promptly.