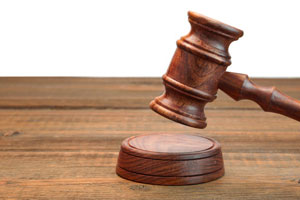 A property auction can be a good place to acquire your next investment.
Owing to the crazy sense of competition it can instill – there can be a tendency to go overboard.
So how can you come out on top and avoid overpaying?
Here are some do's and don'ts to help you survive your next property auction – especially one of them most people get wrong:
Do These For The Property Auction:
1. Allocate a budget before the auction
As I suggested before, ensure that you have a pre-decided budget for the property auction. While your adrenalin and the zeal to hog the limelight may make you bid double your pre-decided amount, convince yourself that the "moment in the sun" is very temporary but fat bills are for keeps.
2. Come prepared.
When I say "prepared," it means putting your game-face on and focusing on the task at hand. Before going, make sure you have done your research and already know every information that's related to the property.
Apart being well-informed, I usually recommend that my clients come to an auction properly dressed – no thongs, tank tops or shorts. Australians are pretty laid-back when it comes to fashion, but during property auction, you do want to look presentable and serious about making a home purchase. Dressing to impress sends the signal that you have an endless budget and can intimidate others so they stop bidding earlier.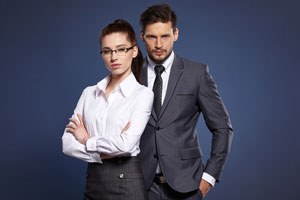 Also, ask questions at auctions. Not only is it your right as a bidder but you also get to pre-establish certain facts. Ask if the reserve price has been met or if the property is on the market. Sometimes, in absence of a "reserve price" bid, the vendors may think about lowering the reserve price a little. Tactful engagement of words with the vendor's agents and the auctioneers certainly helps.
3. Be noticeable at the property auction.
Property auctions can be quite intimidating, especially for first-timers, which is why most buyers shy away from the front row. I tell my clients to not be shy and position themselves somewhere prominent and noticeable in the crowd. As I said previously, it's about putting your game-face on during auctions so don't hide up the back or in a corner. Before the auction starts, pick a place where you can see what's going on, one that's strategic enough so the auctioneer can clearly see and hear you when you're bidding at auction.
4. Time your bid strategically.
As cinematic as it may sound to wait until the end to reveal your crushing last-minute bid, this move can sometimes work against you. Most people tend to get this wrong because they think coming in last with a strong bid can ultimately win them the property. But, there's risk, for one, that the auctioneer will be too quick and close the sale before you can get in that last offer.
For the other, the current highest bidder may become emotional and bid higher, in order not to "lose his home at the last moment".
As long as the price is still right, you will want to be that last bid because it gives you negotiating rights post-auction.
A good way to do it would be to start bidding early in the auction with a low price to allow some room to keep bidding. You can carve 5% to 10% off the final price and put that as an opening bid.
Alternatively, sometimes, a straight knockout bid can have just that kind of an impact. Instead of going at a snail pace, you can take one big shot and triple or quadruple the bidding figure at one go (instead of jumping by $5,000, jump by $20,000). This, at times, can be all the psyching out required to make your competitors jump out of the fray.
5. Psyche your competitors out
You can sometimes outbid your closest competitor purely by psyching him out. Manage a confidence and nonchalant stare at all times and never let your nervousness, if any, show. The outward impression must be of a thoroughly confident person; the one who kind of knows his job.
Right at the time the auction begins, start with a 'sore throat' question; something that at least momentarily gives your competitors something to be apprehensive about. Has the body corporate come in the clear about some debatable levies? Or did I hear about a property encroachment?
Don't Do These For The Property Auction:
6. Reveal your bidding limit.
Keep in mind that the people at the auction are not your friends but your competitors in getting the property you want. Do not reveal your budget to fellow bidders, and certainly not to the real estate agents. As soon as the real estate agent knows how much money you have, they can basically play you to get the most value for the seller.
But, it can be helpful to speak to the real estate agent ahead of time to know how many section 32 and building report requests have been made. If there's been about six or seven, expect to be up against about half that number at the auction.
7. Go through it alone.
Bring your partner or kids (if they're old enough) or your buyers agent. It's best to have someone who can support you when bidding for the property you want. Give your supporting person clear instructions on when to stop you from bidding, in case you do get emotional.
Apart from (ideally) bidding on your behalf, a buyers agent can also assist you in negotiating for the property when you've won the bidding.
Take note of these five important do's and don'ts before diving into a property auction. These tips, for all you know, can be the difference between a bidder who comes back resigned and one who laps up a coveted property.
If you are still feeling uncomfortable about going into an auction, you can send a buyers agent to represent you instead. Do not hesitate to contact us here.