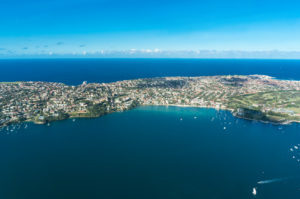 Situated 11 kilometres northeast of the Sydney Central Business District, Watsons Bay is a one of the most picturesque real estate options available in the city. Its range of detached dwellings and apartments is a big draw for investors, and the exceptional view of the city skyline and Sydney Harbour is something to behold.
In terms of potential, it is trending close to the Eastern Suburbs real market and there is no doubt it will hold a lot of promise in the days to come.
Making the right investment
Everything looks really well poised for investors, but the property market is such that there is a big gap between the cup and the sip. Unless you are aided by buyers agents in Watsons Bay who know their game, there is a good chance you will slip up and make a less than ideal investment. Over the years, investors have told me how they would never have considered a particular property that they ended up buying without my help. And a "Thank you, Tracey!" simply makes my day.
Real estate is lucrative but replete with traps
From a distance, property acquisition seems easy and lucrative. The game, however, is a lot more complex than that. There's more to it than just beating your seller's agent and purchasing at a decent price. You have to work in tandem with a seasoned mortgage broker, conveyancer and pest and building expert to work smoothly through the final settlement. I think this is an aspect that property investors are not in a position to master, and it's one of the many reasons why a buyers agent in Watsons Bay like me is well-sought after.
Thinking as a property investor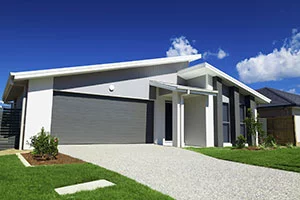 Being a property investor myself, I know about those intricacies of the market which a buyer's agent otherwise does not have a perspective of. A traditional buyers agent in Watsons Bay may be able to expertly handle the locations, encroachments, zonal restrictions, and bushfire protocols associated with properties, but he/she might not have the ability to grasp the effects of capital growth and capital gains or even negative gearing that well. In fact, having gotten the opportunity to make investments through my SMSF, I have understood the immense benefits of seeing things like a property investor even more.
Helping over unconventional aspects
I know that oftentimes, an agent is expected to help with "out of box" aspects, too. I myself have helped redesign floor plans for my clients. If you look at it my way, home purchase is an intimate process, one that requires great camaraderie between the agent and the client. It is comforting knowledge for a client to know that a buyer's agent like me offers undivided loyalty to him/her. This, however, may not suffice unless the agent establishes that he/she is ready to offer not only professional support, but a friendly hand as well.
Building a bond of trust with the client
Developing a bond of trust, building clients' confidence and their comfort zone is crucial. When such a thing happens, you are only too willing to extend your service and help, for instance, redesign the floor plans, too.
My clients can ask me a lot of questions. In our initial interactions, these questions are inherently probing, and I know I'm being judged based on my answers to those questions. Soon, however, those questions become a vote of trust. Will this Watsons Bay property help me in fetching capital gains? Should I go for a cosmetic addition or a structural one?
If you are looking to purchase a home or invest in Watsons Bay, feel free to contact me today. It will certainly enhance your portfolio or your home ownership dream.