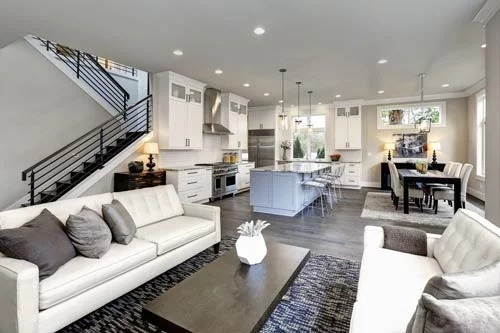 Across the harbour from Sydney's CBD lies Lane Cove. This gem of a suburb has maintained its country village vibe, despite the continuous urban development surrounding it. Not surprisingly, housing here is in high demand. Its prices are among the highest in the city.
But you won't go wrong in pursuing property ownership in Lane Cove. No matter how challenging it may be, it's a worthy alternative to investing in other suburbs – provided you have the right buyers' agent in Lane Cove to help you!
High-value housing
A home in Lane Cove presents a wonderful long-term investment. Over the past few years, property values in Lane Cove have started to appreciate more than in many other Sydney suburbs.
Even during the pandemic, Lane Cove properties have seen value increases of anywhere from 4.93% to 7.91% per annum.
Another reason for Lane Cove's housing price growth is scarcity. With its excellent location and lifestyle, residents of Lane Cove love this beautiful suburb and tend to not move as often. This makes buyer demand typically higher than supply. Competition is fierce and homes that do go on sale (on- or off-market) do not remain available for long.
But this also marks its future potential, because its great location will not go away.
Why Lane Cove Residents Rarely Leave
It's easy to understand why anyone would prefer staying for the long term. It's not just a good investment. If you live in Lane Cove, you get the best of everything.
Located on a peninsula by Lane Cove River on the northern side of Port Jackson, Lane Cove gives you access to both urban amenities and nature. There are many public parks, waterfronts, and even bushwalks throughout the suburb. You can visit Lane Cove National Park. The area has a good selection of supermarkets, shops, cafés, gyms, and salons. You can send your children to good schools and childcare centres within the neighbourhood.
Combined with its safe and peaceful atmosphere, Lane Cove makes the perfect place to raise a family. It's quite common to see multi-generational households in this area.
Working in the CBD poses no problem. Thanks to its prime location, Lane Cove is among the last suburbs you can drive to from the city centre before outbound traffic begins to pile up.
No wonder there's fierce competition for Lane Cove properties among professionals with families, young or old. It's an ideal place to call home.

Why you need a buyers agent in Lane Cove to help you
Given the desirability and demand, speed and market insight become your major allies. Many Lane Cove properties are sold off-market. And when there's a successful sale, the final selling price often isn't made public. Thus, it's difficult for many buyers to break into Lane Cove without potentially overpaying.
So how do you find your dream property here, at a good price? You need a buyers agent in Lane Cove who has excellent connections and good relationships with the real estate agents in the area.
This is where Tracey Chandler can help you.
Tracey has been building and maintaining her network of Lane Cove real estate agents and related industry professionals for many years. She has her ear to the ground when it comes to Lane Cove property sales. She gets first notice of which Lane Cove properties are about to go on sale. She obtains access to vendors even before their properties get publicly listed – which means she can schedule a property viewing ahead of everyone else.
This gives you a significant advantage over regular buyers in Lane Cove's highly competitive and elusive housing market.
Finding the perfect Lane Cove property for you
As your buyers' agent in Lane Cove, Tracey Chandler can conduct a full property search on your behalf. All you have to do is sit back and relax while she does all the work of finding you that perfect Lane Cove property.
Before starting the search, Tracey will meet with you to discuss important details, such as:
your budget and financial goals
the size of your family
the type of house you're looking for
your preferred location
proximity to schools
your work location
Once she gets to know you better, Tracey will find you the best-priced homes most suited to your brief. And because she has a wide network of property contacts, your list of potential properties will include off-market sales as well.
She will also ensure you don't end up competing with too many other prospective buyers from public sales. Nor will you have to worry about competing with any of her other clients. (She won't make duplicate recommendations.)
Once you've picked out which homes to consider, Tracey will move quickly to schedule a viewing of each one for you.
You'll get an honest assessment of the value of each property. If Tracey thinks a property is overpriced or does not meet your standards, she'll tell you. She'll cut through any real estate agent's marketing hype, clever home staging, or any other sales techniques that are signs of a bad deal in disguise.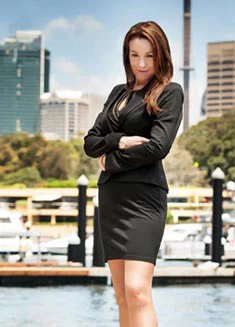 Securing your dream property with a buyers agent in Lane Cove
Once you've made up your mind on which property to pursue, Tracey will do the negotiations or bidding for you.
You know how tough negotiations can be with experienced real estate sales agents. They are experts in this process and their primary aim is to achieve the best possible price for their vendor client. This is why it makes sense to have a seasoned buyers agent like Tracey to represent you and hammer out a more flexible and reasonable deal. Let her even the odds!
And Tracey can get you that contract in record time, often within hours after viewing a property. She knows all the right professionals who can help deal with common property or financial issues, quickly and discreetly.
Property auctions are even more competitive. But not to worry; Tracey has the skills and experience to dominate the bidding floor. She'll secure that dream home for you without bidding beyond your limits.
No matter how many other buyers might be vying for your dream property, Tracey Chandler will fight for your interests!
Getting the red carpet treatment while buying property in Lane Cove
Unlike what you may experience with many other buyers agencies, you will not be talking to the principal initially and then suddenly be passed on to an employee. Instead, you will always be dealing with Tracey Chandler directly.
Tracey has been helping clients find and purchase properties in Sydney's northern suburbs for many years. You can view her client testimonials here, including her 100% 5-star reviews on Google Reviews.
Call Tracey now and speak to her directly — she will personally work on everything! She provides the red carpet treatment to her clients and will never pass you around. She will make sure that you get the best Lane Cove property your money can buy.