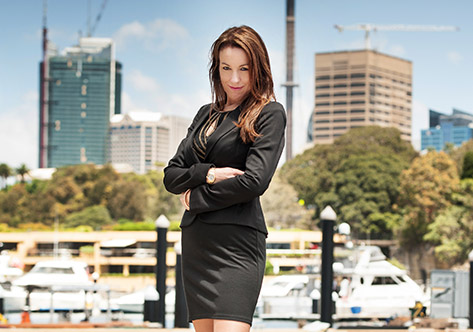 Hunting for a house in Sydney's Lower North Shore? Then it's time to get Tracey Chandler as your Buyers Agent.
Tracey is the Buyers Agent who knows where you can find the best residential property deals in the area. It doesn't matter if you're an experienced investor or an aspiring first-time homeowner. She'll help you find and secure the ideal home that meets your needs.
That's exactly what Tracey's past clients have experienced.
I know Tracey through recommendations from my friends. From my first phone call with Tracey to exchanged contract [it] only took 2 weeks! She helped us to buy a house that we'd never have thought we could afford. Tracey is absolutely amazing and we can't thank her enough! She is very knowledgeable and experienced in finding the right properties, even in a very tough market. More importantly, she is so passionate about what she does and she always wants the best for her clients. I would love to work with Tracey again! – Nan Ma
Tracey made buying our home such a lovely experience. Her knowledge and experience in buying property [were] evident from our very first conversation. She helped us understand what was possible with our budget, accessed off-market opportunities, and was there with us at every open, guiding us with what to look out for. When we did find our dream home, Tracey got us in to see it before anyone else, which allowed us to buy before the very first open for inspection. We're just thrilled with the result and can't recommend her highly enough. – Shirani Glover
The Value of Property in Sydney's Lower North Shore
About Tracey
Tracey Chandler is a seasoned investor and a fully licenced real estate buyers agent with 30 years of experience working in the Sydney property market.
Tracey built her career through renting, investing, selling, renovating, and buying all types of properties. In the local industry, she's known for her razor-sharp negotiating skills and her uncanny ability to spot the best available properties – well before most competing buyers are even aware these have gone on the market.
Is Tracey The Right Buyers Agent for you?
But don't just take our word for it! Here's what clients and fellow Buyers Agents have to say about Tracey Chandler:
5 Reasons Why Tracey is the Personal Buyers Agent in the Lower North Shore for You
You'll enjoy 100% exclusivity.

Once Tracey takes you under her wing as her client, you'll have your own unique brief. She never lets any of her clients have competing interests with others. You rarely get this level of exclusivity from other buyer's agencies.

You'll experience personalised service.

Tracey will engage with you directly. She won't just have a token initial meeting with you and then hand you over to an employee. Instead, she'll personally take your brief, conduct searches, and start negotiations on your behalf.
This personalised service is what Tracey believes in and what sets her apart.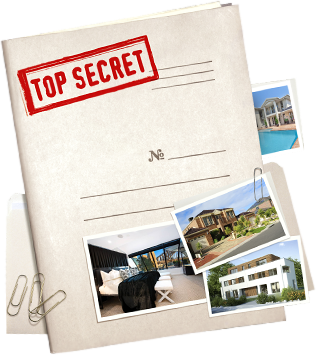 You gain access to unlisted/off-market properties.

As Tracey's client, you'll have access to the entire Northern suburbs market. This includes real estate properties in the Lower North Shore that are not publicly advertised.
This means you'll get a wider range of options to choose from with less competition. Tracey can offer you the latest inside scoop on OFF market properties because of her long-standing connections with real estate agencies in Sydney's Lower North Shore.

You'll save more money.

Tracey never charges her clients a dollar more than they should be. Her proficiency in negotiations will help you obtain the lowest possible prices. And she won't lead you to make impulsive buys. She'll never hesitate to identify overpriced properties.
Moreover, unlike other buyers agents, Tracey doesn't keep a fancy office nor excess staff members. This allows her to keep her fees lower for a higher level of service.

You'll maximise your quality of life.

For Tracey, it's not just about helping clients buy a house. It's more about finding them a home. So she won't force you to consider unsuitable properties. You'll concentrate only on the best properties for your needs and your dreams.
Then, once you've picked the right property, she'll immediately organise all required inspections, due diligence work, and contracts. (Tracey has a network of relevant professionals and services, including Solicitors, Pest & Building, Strata, Mortgage Brokers, Trades, and more.) Organising these may even take a few extra hours of work – if that's what it'll take to secure that winning deal.
And many years after your purchase, you'll be looking back at how easy and stress-free your property search was. You'll remember how much time and money you were able to save without compromising the quality of your life in your home…all because Tracey did the work.
As Seen On TV Bidding on "The Block"
So you've done your homework and found the right property. But it's on auction! Not to worry, Tracey is a pro at this. Whether you're too busy, too stressed to attend an auction or are just clueless about bidding, she can help tackle auction bidding for you.
So let Tracey make the winning bid for the Lower North Shore property of your choice!