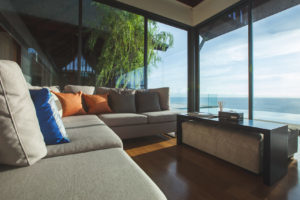 If you can boast of living on one of the priciest streets in the world, nearly equal to Fifth Avenue in New York and Avenue Montaigne in Paris in terms of price per square metre, then you are certainly part of an elite group." In Australia, that street would be Wolsely Road in Point Piper. It hugely contributes to the suburb's reputation as one of the most fashionable in the entire nation."
High-end property market
Altona on Wunulla Road was sold in excess of $50 million a couple of years ago, a record for Sydney and its Eastern Suburbs. While it is difficult to match that kind of purchasing power, there is no dearth of purposeful investors all set to ride the wave in Point Piper. So how do you brush shoulders with a Jonathan Spicer or a David Penn or a Malcolm Turnbull? How best can you access the properties of Point Piper and buy them at a still-reasonable rate?
It is obvious that homes boasting of a sculptural swimming pool or a level-terrace garden or a huge frontage to the Sydney Harbour won't come to you cheap, but a smart buyers agent in Point Piper who knows what she is striving for can certainly make the job a lot easier than it otherwise could be.
The best way to buy a property in Point Piper
Point Piper may be a chimera of sorts but Tracey Chandler can help you recognize pockets where properties can still be had for a reasonable price. Once they put their trust in Tracey as their buyers agent in Point Piper, investors and homeowners do not have to worry about being swindled by an agent or being forced to buy overpriced properties. Sometimes (and this especially happens with overseas buyers), what they are shown and what they finally get turn out to be two different things. They don't even get the promise of a consolation.
Mindset blocks
Then again, investors can't always say they were conned by a real estate agent. More often than not, they commit errors due to mindset blocks such as: 1) Buying a property with great view but poor yield; and 2) Buying a property for your post-retirement days 30 years in advance. In the first case, investors will find themselves defeated by lack of capital growth and great views won't sound like a great compensation if such an event unfolds. In the second case, macroeconomic changes in the economy (or your personal decisions) may take the wind out of your "retirement property" dream.
Professionals like Tracey Chandler always know how to best cash in on the present. They can help you circumvent your mindset blocks and present you a precise picture of how the Point Piper real estate is shaping up. Where does worth lie? How can you best gear your property, depending upon whichever you choose between negative and positive gearing?
Rapport with a team of professionals
She also has a great rapport with professionals you will require all the way till completion or right till the point of property acquisition. These professionals include pest and building inspectors, conveyancers, and pre-settlement inspectors.
There is not even a shred of doubt that owning a property in Point Piper is like realising your best dream. You can call Tracey today and ensure that you do not delay this dream venture a bit. After all, one never knows when the market "times you out".
Call us now on

0416 100 839