Having once been the most affluent suburb in Sydney, Vaucluse certainly knows what being the centre of attraction means.
It is still amongst the five most expensive suburbs of Sydney in terms of its real estate. Who can forget the sale of Tahiti for $29 million in 2007? The Krok Brothers won't certainly forget acquiring the resplendent Hawaiian-style residence.
Vaucluse real estate
Vaucluse real estate has many takers. There is no dearth of overseas buyers, expatriates and local investors eyeing this piece of the Eastern Suburbs. Irrespective of whether you talk about the Nurran Road or the Kings Road, the Fisher Avenue or the Hillside Avenue, there is a definite buzz in Vaucluse.
Why is professional help significant?
Prestige Market auction clearance rates tell the same story being told by the consumer sentiment index. The voice of the city is fairly easy to decode: "We will come out in big numbers to buy what we think of as portfolio-strengthening properties". Owner-occupiers are equally resilient and up to the task. This brings us to a crucial question: Are investors and owner-occupiers well groomed in the art of real estate transactions? Won't they require the guidance of professionals to steer them through the various traps of property acquisition?
What Tracey adds to the table
As a Buyers Agent in Vaucluse, Tracey Chandler has seen quite a few real estate cycles. She understands what happens when the market nears its crest, how consumers react to the situation and how this mindset subtly develops a seller's market.
This is why she is in a better position than others to judge and evaluate:
which are the best properties to buy
to what extent can they be negotiated
which ones may bring capital growth
which properties should yield high rental yield
and best fulfil your aspirations as the buyer.
A professional who understands the game astutely is definitely in a position to push you to a vantage point: a place, my dear friends, from where the purchase does not only become a smooth one but an immensely profitable one, too.
If it is your money involved, stress should not be yours
If you are spending money on a property acquisition, you will certainly want to steer clear of the stress factor and the physical involvement associated with such purchases.
Tracey believes that it is her duty to offer her clients peace of mind and takes it upon herself to keep them away from the real estate grind. Overseas buyers often complain that what they are promised and what they eventually get turn out to be two different things. Tracey Chandler believes in under-promising and over-performing so that you get a feeling of having accomplished a brilliant purchase with minimum fuss.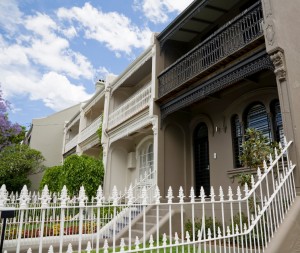 Tracey invites you to an orientation program for your Vaucluse property and also takes you through a tour of the shortlisted properties. All the while, she is only more than eager to tell you the possible merits and demerits (if any) of the properties.
For all you know, a property with a great view and brilliant architecture may suffer from an unusual slope of land or may even lie in the combustion zone of a Bushfire.
Acquiring a property is not an easy dream to fulfil. While at it, you will have to enlist the services of various kinds of professionals. It is hard to imagine a rock-solid purchase being made without involving a conveyancer or a pest and building inspector or a mortgage broker, among others. So it is only natural that Tracey maintains a network of excellent members of each of these professions. She can refer you to them if needed in the best interest of your purchase.
Feel free to contact Tracey today and talk about your next property investment or residential home purchase in Vaucluse.