Local Expertise, Global Presence…..
You cannot make the right decision on a property when you are not on local ground – If you are an Expat or a Foreign Investor, Tracey is your eyes and ears when you are overseas or on the other side of the world.
It is not easy buying a property when you do not live in the Country, you have so many challenges to face, which are understood and easy to overcome.
Tracey acts for overseas buyers, for both expatriate returning back to Australia or for overseas resident purchasers.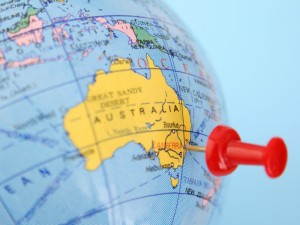 Some of the difficulties faced are:
You cannot inspect the property
Poor or no knowledge of current market conditions
Paying more than the value of the property
Problems negotiating from overseas
Different time zones when dealing with the FIRB, Agents and Professionals during Australian business hours
If you wait to purchase a property upon your return to Australia, you are likely to be priced out of the market, the market is rising at a very fast pace.
You either need to:-
Purchase a property upon your return to Australia – you will then miss out on present market conditions as properties are rising daily.
Engage Tracey to find and purchase your property
Rely on family and friends to do your legwork and guesswork for you, then expect them to negotiate the absolute lowest price, then organise all the professional needed i.e, pest and building reports, strata reports, lawyers etc., (all of this will not happen, especially if you are up against Tracey).
With Foreign Investors, investors have been told by Agents and marketing companies that the properties they have been introduced to could not fail, but many have done precisely that. The reality is some investments, especially off the plan made by expats and foreigners have proven to be risky at best and disastrous at worst.
But this proves that all the more reason why you should have Tracey as your Buyers Advocate, handling your Sydney property purchase.
You face some very real, serious and potentially costly, challenges. How do you know that what you are reading or hearing? Are the property descriptions and photos accurate? Who can tell you if It is located in the right area? Is this a fair price? and of course, is it a good investment?
Tracey handles the whole process from start to finish:
Searching and assessing the best properties that fit your needs.
Tracey has her International/Interstate clients on Facetime for a guided tour of the property.
Extra photos and video are taken (photos on line are often different to the the real thing.
Contacting her extensive and enviable list of selling agents, including those whose properties might not even be listed yet.
Preparing communications reports, to keep you fully informed and completely at ease, including your local friends or family if required.
Fully coordinating the purchase i.e., purchasing your property, either by auction or negotiation. Organizing signatories, solicitors and contracts etc.,.
Facilitating pre-settlement inspection and settlement procedures.
Recommending Professionals, Lawyers, Strata Inspectors, Pest/Building Inspectors, Trades People and Property Management.
You do not need to submit an application for approval to acquire real estate in Australia if:
You are an Australian citizen living abroad;
Your spouse is an Australian citizen (not a permanent resident) and you are purchasing residential real estate in both names as joint tenants (not tenants in common);
You are a New Zealand citizen and you are purchasing residential property;
You hold a permanent resident visa and you are purchasing residential property;
You are a temporary resident and you are purchasing certain residential property as follows:

Single block(s) of vacant land;
New dwelling(s); and/or
A second hand dwelling to be used as your principal place of residence (including if it is going to be demolished first then redeveloped);

You are purchasing new dwelling(s) from the developer, where the developer has pre-approval to sell those dwellings to foreign persons.
Call +61 416 100 839
Engage Tracey now and get the home of your dreams.