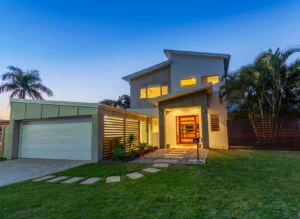 Sydney's Eastern Suburbs are doing incredibly well both in terms of median home values and rental yields. We are surely looking at interesting times ahead. I have been very fond of Darlinghurst for as long as I can remember. Long before I became a Buyers Agent in Darlinghurst, the urban renewal of the 1980s took place and turned this inner-city, eastern suburb into a swank, cosmopolitan area.
High on suburb profile report
Just like its close neighbours Potts Point and Paddington, Darlinghurst is the hot hub of the property market today. Both the suburb profile report and the suburb sales map speak highly of the possibilities that await the area. From Burton Street to Hargrave Street and from Clapton Place to Charlotte Lane, there is a definite buzz that seems to arrest the buoyancy of a city on the move.
A buyers agent should be a property investor, too
So how can a buyers agent in Darlinghurst help you in your pursuit of home ownership or investment dreams here? There are so many ways for a buyers agent to help realise that dream, but unless a buyers agent is also a property investor, he or she may not understand the rigours of real estate investment that well. This is where I feel I have better access to the vantage point in the Darlinghurst property market.
This is a beautiful place to be in, my friends, because from where I sit, I can judge clearly which properties are worth a try, what prices should they be bought at, what kind of capital growth they may register in near future, and if they will support a rental yield big enough to gear your property positively.
A buyers agent weans out mindset blocks
It's also important to point out that there are mindset crimes committed by investors, too, and these are to be guarded against. Let me share with you this instance: I had this really 'high-end' overseas client who wanted to purchase a big place in Darlinghurst. In fact, he had talked about buying one at Edgecliff but had finally zeroed down on Darlinghurst for sentimental reasons. Now, this client made a clear request to me that I should focus on the prospective property as a place he wanted to live in after retirement.
This is the mindset crime I was talking about. There are a thousand things that could happen between the time he was buying and his retirement. The nation's economy might get in trouble, micro and macro economic factors may render a locality redundant, and above all, he might lose interest in that kind of property or that geographical location.
Because of my efforts to convince him not to push through with his original plan, he did not hold the property and sold it in its sixth year. In the process, he made a fair amount of capital gain. Only last month, I got a message from him, which said something along the lines of "Thanks Tracey, I guess I made a wise decision because I now intend to live my post-retirement years in the US with my son, who happens to want the same thing." Perspective, as you can see, is so important, and it's something that I can help provide as your Buyers Agent in Darlinghurst.
On a related note, I can help you purchase your home or investment property at the best price possible, notching a smart discount through negotiation and in those sub-areas within the main area where you can register the highest capital growth (unless you believe in positive gearing and high rental yields). Call me today and we will discuss more about your Darlinghurst property.