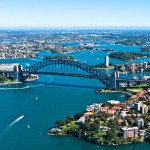 An article on Your Investment  Property talks about Altona, a Point Piper property which has been sold illegally. Phil McCarroll reports the trend.

Altona sold for $52 million
The property was sold a couple of years ago to a Chinese businessman for $52 million. The property was actually sold to the businessman's relative and breached the arm's length transaction. The nominee arrangement for the deal is far from transparent and the holding structure too intricate.
Dummy purchases breach foreign ownership rules
The purchase was made using an elderly relative as a dummy; one who has a permanent Australian residency. Overseas buyers using dummies is not new and the whole fiasco is already under investigation. ATO is investigating 195 companies for breach of related party transactions.
Joe Hockey, treasurer, has already compelled the sale of another Point Piper property on the grounds of trespass of foreign ownership rules. The property in question is called Villa del Mare.
You can read the original article here.
Arm's length transaction
Those who want to tread on the wrong side of law find loopholes in every field. Already, many investors are being tracked by the ATO in the SMSF sector. Many are breaching arm's length transactions and buying properties at a price they could not have procured had they been bought through normal commercial transactions.
Vaucluse, Rose Bay, Point Piper are a few big names among the Prestige markets. Such transactions only succeed in feeding the negative intentions of other foreign buyers who look to make similar digs into the loophole of  the buying structure. ATO needs to be firmer in its audits.
Foreign investment already pretty smooth
Already, the Australian government has made entry into the property market pretty smooth for those overseas investors who are putting in more than $5 million. If foreign buyers look to grab a greater piece of the pie by using dummy permanent relatives, it can hit the Australian real estate market hard and elbow out local investors from the prestige market race.