The "Home Evaluation and Negotiate only" Package – means you have found the property and not sure what to do next…
If you are asking the following questions, then you need Tracey: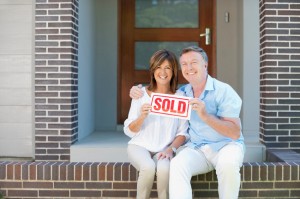 Is it worth the money the Real Estate Agent is asking for it?
How do I negotiate to secure the property?
Is it really the right property?
What next? How do I now buy it?
What other professionals do I need to bring on board to pull the deal together?
Even though you're the one searching for the property, Tracey can help in many vital ways..
You have now finally found your perfect home and you do not want to lose it, you have done all the hard work and labour-intensive searching all by yourselves and at the same time, you do not want to pay one dollar more that it is worth.
With this service, even if you do the real estate searching entirely on your own, you'll still have Tracey securing the property for you and you end up knowing that the property you chose was the best one for you, and that the price you paid is what you should have paid and not a dollar more.
Having Tracey negotiate and secure the property you have found, this could save you weeks and months of searching by looking at one disappointing property after another.
When you find your dream property, you then tell Tracey, not the Agent..
Home Evaluation
Once you have found the property you've been searching for… Great, keep it to yourself, tell Tracey first. This gives her the chance to perform a thorough home evaluation and determine the property's real value, thanks to years of experience, up to date database of Sydney's sold and on the market real estate and first-hand knowledge of the area.
You will be then advised on the best price.
Negotiation
Tracey will formulate the most effective strategy to secure the property for that price, be it negotiations or auction, likely saving you many thousands of dollars, as your Buyers Agent, you will have full representation until you collect your keys.