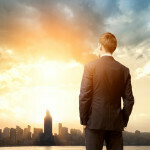 In an article for the Daily Telegraph, Andrew Clennell informs that NSW will no longer allow the foreign investors to take advantage from the $5,000 New Home Grant

Error in regulation sealed
The regulation gaffe which allowed foreign investors to access the grant has been sealed by the new state budget and now they cannot look towards expanding their portfolio with the aid of the Australian government. Since its introduction, the Grant benefited more than a few foreign investors. 1.3% of the Grant amount has been received by foreigners.
Now, for receiving the New Home Grant you will have to prove your Australian identity and furnish documents of permanent residence.
Grant was never much lure anyway!
This said, the Grant in itself could never have been a major attraction for the overseas investors. After all, people investing in millions will hardly be lured by the cushion of $5,000 from the government.
You can read the original article here.
The playing field is level
Australian government has shown its keenness to absorb foreign investors and citizenship formalities are being expedited for those investing in excess of $500,000. Is this a reason to panic? Perhaps No!
The line of reasoning is simple. The foreign investors cannot enter the established home market and this is why despite their big dollars their purchase pie will remain a very modest one when seen in the light of the total real estate investments. In my eye, the first home buyer washout cannot be blamed upon the rise in prices attributable to the foreign investment wave.
I don't think that scrapping of the Grant creates a level playing field. The amount is too meagre for that. However, the field is anyways level. Foreign investors will always have greater purchasing power but at the same time they will have greater compliance issues and red tape to wade through.
What do you make of the Chinese investment wave?