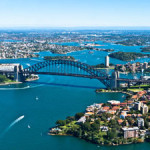 Sue Williams writes an article for Domain where she talks about the latest Australian housing adventure. It revolves around using an old home located on a prime spot and then redeveloping it in line with the contemporary standards. What was once a much-pursued strategy of developers is now being followed by many investors and prospective homeowners. These days, they are either using the vacant piece of land right next to their modern property or they are buying an old home on a prime plot and giving it a contemporary facelift.

Redeveloping old homes in meaty locations
Various old homes that were built near the harbour, on the beach, or in exclusive suburbs are in the process of being grabbed and redeveloped. Home owners are looking for meaty positions, gorgeous views and the perfect aspect. If they get all three, there's nothing like it for rebuilding and getting something in sync with their lifestyle.
There is a feeling that a series of such old homes are on pretty costly pieces of land. It is just that they need a better design. After all, a lot has changed since the time these established homes were designed.
Designing on vacant strips of land in prime locations
Williams gives the example of John Gandel (property manager and investor) and his spouse Helen who used the vacant strip of land adjacent to their home (the strip belonged to them). They developed a beautiful home on the plot. It turned out to be a property completely comparable to their own home.
Two clear advantages of old homes
Sydney is seeing a lot of redevelopment projects, too. The beauty of older homes (used for redevelopment) is that they are closer to the waterfront than what would be allowed today. Also, such homes have a larger building envelope than what the rules would currently permit. So, redeveloping them is likely to be a more profitable project. How on earth would you get similar positioning today? No way, because the rules are so much tighter today.
In many cases, such redeveloped properties sell for a good deal more than what the old houses are purchased for. You just need to be a little careful with the project planning or you might end up wasting years in recouping the cost of the project, writes Williams.
Point Piper property: a case in point
The model is used extensively for high value projects. An example which immediately comes to mind is Point Piper palazzo Villa del Mare ​that was sold for $39 million despite it being a forced sale (on grounds of contravention of foreign ownership rules).
Young owners joining the party
Young owners are giving this redevelopment model a try because there are many overseas takers for contemporary homes. The Asian buyers in particular are interested in them because they can buy them without holding permanent residence in Australia.
You can read the original article here.
The concept is enticing. It is a well known fact that there are a number of old homes that are standing in highly desirable locations. Investors and developers would give anything for such properties. Since the tightening of regulations, properties can no longer be constructed that close to the waterfront. Imagine then the pleasure of redeveloping an old property which is oh-so-close to the waterfront and boasts of a building envelope bigger than any modern construction can claim. Why wouldn't such a trend pick up?