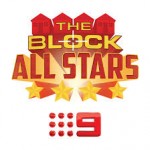 With the Auction Bidding package, you have found the property, you have done all the homework and do not want to bid at Auction or cannot make the Auction date.
It pays to have a professional confident bidder representing you.
As seen on TV bidding on "THE BLOCK"
Tracey bids on your behalf at auction, saving you thousands of dollars and a great amount of stress.
Even with the current COVID-19 crisis, the Sydney property auction market not been negatively impacted. And we all know that the most sought-after properties tend to be the ones going up for auction.
Handling high stakes at Property Auctions
Bidding at auction can be absolutely daunting and totally nerve-racking, it's fast and furious and not for the faint-hearted. It is also key to keep all your emotions under control, even though your family's future quality of life is effectively on the line.
You've probably only bid at a handful of auctions before. Tracey is a professional auction bidder. She constantly bids at auctions with full confidence and clever sharp strategies. The worst thing you can do is hide at the back of the crowd, shaking in your boots.
Have Tracey stand up front next to the auctioneer, facing the crowd, totally controlling the auction and intimidating the competition… she means business and is there to secure your property.
Why you need a professional to do the Auction Bidding for you
The problem is, most property auction bidders are bidding for the very first time and just do not know how to bid effectively. In fact, many bid disastrously, either losing out on the property or paying far more than they should have. That's the very nature of auctions — with the pressure, excitement and emotions running rampant — these all work against a successful outcome for an inexperienced buyer.
Usually the agent will ask you to increase your bid throughout the auction, even though you are the highest bidder. The property may even be on the market without you knowing. In the turmoil and the emotion, bidders will likely do this, which is actually bidding against yourself and cost you so much more. This will not happen to you with Tracey.
If the property passes in, Tracey can negotiate post-auction to secure the property for you at the lowest price possible.
Use the auction process to your full advantage and contact Tracey right now for a chat!
Call Tracey now on

0416 100 839