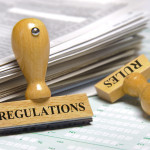 Phil McCarroll writes a piece for the website Your Investment Property wherein he talks about the stern action that awaits real estate agents who are assisting in illegal foreign investment in properties. Responding to the report of the House of Representatives, the Federal Treasury Department has come up with 12 recommendations to regulate foreign investments wisely.

Foreign Acquisitions and Takeovers Act 1975
First in line is the amendment to the Foreign Acquisitions and Takeovers Act 1975. McCarroll informs that civil pecuniary penalties will become the order of the day from here on for all the third-parties supporting illegal purchases by overseas buyers and expats.
Compliance and enforcement regime
The compliance and enforcement regime will minutely scrutinise any foul play and many more penalties will be heard of in days to come.
Off-the-plan certificate rules
From now, developers will have to be on their toes when they look to market property projects to foreign buyers. The off-the-plan certificate rules have so far been lax but moving ahead, there will be an upper ceiling of $3 million in place when it comes to the "maximum apartment value" a single overseas buyer may purchase. McCarroll also mentions that those breaching the compliance directives will be forced to forego the capital gains they make on property sale.
You can read the original article here.
Fee regime
Among all the great things proposed by the government and premier bodies like the ATO, I think one decision that can go kaput soon is the introduction of the new fee regime. Already, it has faced a lot of criticism. For starters, the Australian government has sought to introduce a fee of $5000 for foreign investments worth less than $1 million made in properties. This same fee will be $10,000 for similar investments above $1 million made in properties.
There are certainly a few rogue investors who feel the government is playing leniently to help its own treasury and they look at a modest price of $5000-$10,000 as a great avenue to indulge in money laundering to their heart's content. These rogue investors will lobby hardest for the fee regime because it provides great cover for their shady deals.