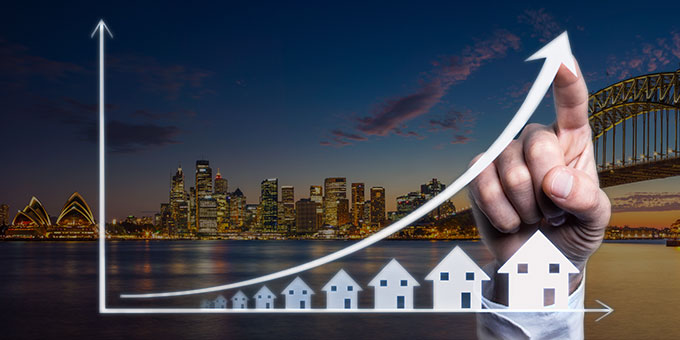 Sydney's rising market is drawing a lot of headlines. If you want to get into the market or secure an investment during this rise, what are you to do?
It takes a lot of preparation combined with savviness to succeed in this environment.
What is a rising market?
The term Rising Market (growth market) refers to a property market that's experiencing a steady increase in dwelling prices. It comes after a market has gone through a period of decline. A growth in prices usually means that the market is on the mend.
Every suburb, city or region goes through its fair share of rise and fall in market performance. For a property market to grow, there should be a high demand for housing but not enough supplies. Buyers have to compete for the limited number of properties. This causes prices to increase as fewer houses are available.
On the flip side, if the demand for property isn't high enough, the market could go into a decline. The rise in dwelling prices would slow down before eventually stopping. The momentum would then switch toward the opposite direction with prices dropping left and right.
If you're an investor, a rising market offers a good opportunity to make a profit. You can buy property for a relatively low price and let it grow during the rising market. When prices level off, you will presumably already have made a good profit.
But you have to be careful in choosing the right moment to enter the market. You have to time your purchase when housing prices are still growing. If you buy a property when the market stops rising, you might end up stuck with an expensive house that you could only sell at a loss.
Where does the demand for property in Sydney come from?
There are three main types of home buyers that help drive the demand for property. These are the first home buyer (FHB), the relocator/owner occupier and the investor. Each one has their own motivations and limitations when buying a house.
First home buyers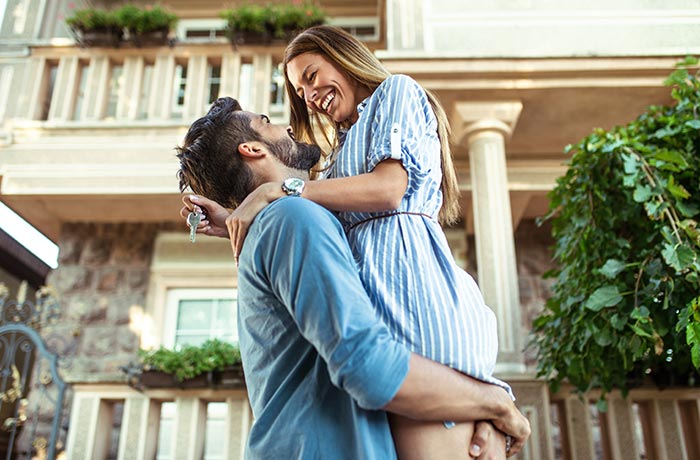 FHBs buy homes either to move out of their parent's or to stop renting. Some of them may even want to start a family of their own. They usually don't have too many assets or capital, so they buy property at sub-median prices. This often leaves them with an entry-level home.
Many FHBs take advantage of government incentives to help them buy a house and liven up the housing market. Because of this, they're often the ones who start the growth cycle for prices. They push housing prices up from the bottom of the market.
Owner occupiers / Relocators
This type of buyer is also known as an upgrader or downgrade. Owner occupiers often buy houses to move to a bigger or smaller home. They also tend to purchase properties that are either closer to their place of work or in a nicer neighbourhood. Because of this, they need to sell their house for a good price. They rely on FHBs to be active in the property market to push housing prices up.
Owner occupiers don't mind spending more if it means getting the home that matches their needs. They also help drive dwelling prices in a market because they usually buy above the median price point.
Investors
The primary goal of an investor is to make money. When they buy property, they often try to avoid competing with other buyers on price. They want snatch the property as quickly as they can before prices start rising. To maximise their investment, they usually buy houses at sub-median prices. This sets them directly against FHBs.
Unlike FHBs or owner occupiers, investors don't help push prices. But they do buy any excess housing stocks in the market. If FHBs aren't quick enough to buy their target properties, they're likely to lose out to prospective investors.
Understanding the behaviour of these buyer types can help you figure out how a rising market would perform. Some analysts identify which group does most of the buying in a given market. This helps them create an estimate of when the price increases would likely end.
Meanwhile, if they can successfully determine which group is going next, they'll know when the next market rise would be.
Who's leading the demand now?
Right now, much of the demand for property in Sydney comes from owner occupiers. They are likely looking to take advantage of current interest rates and existing value increases to upgrade homes.
How are things shaping up in Sydney's property market?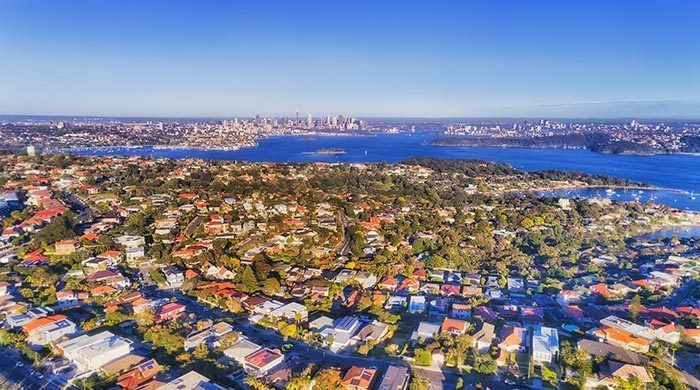 There's still some growth in FHB suburbs, but as Sydney reaches new affordability ceilings, things might begin to slow down.
Experts believe the demand for property will switch to more affluent areas, with upgraders leading the way. It's very likely that further price increases will happen in suburbs in more well-established locations.
One such area that comes to mind is Sydney's Eastern suburbs. We've already seen strong growth in the suburbs, particularly in Mascot and Randwick in the past year. Median house prices in Mascot increased 15% to $1,495,000, while Randwick rose 14.5% to $2.56 million.
Aside from Mascot and Randwick, there were seven other Eastern suburbs that experienced a more than 10% growth in dwelling prices. You might want to give these neighbourhoods a good look on your next property search.
Botany
Kingsford
South Coogee
How do you buy property in Sydney's rising market?
If you're planning to buy property in Sydney, now might be your best chance. Westpac, the country's second-largest lender, predicts that the city's property market will grow by 20% over the next two years.
Low interest rates and government efforts have helped dwelling prices rise even beyond their pre-COVID-19 levels. The continuing coronavirus vaccine rollout is also expected to lift the property market even further.
So how should you go about buying Sydney property? Here are my tips:
Do your research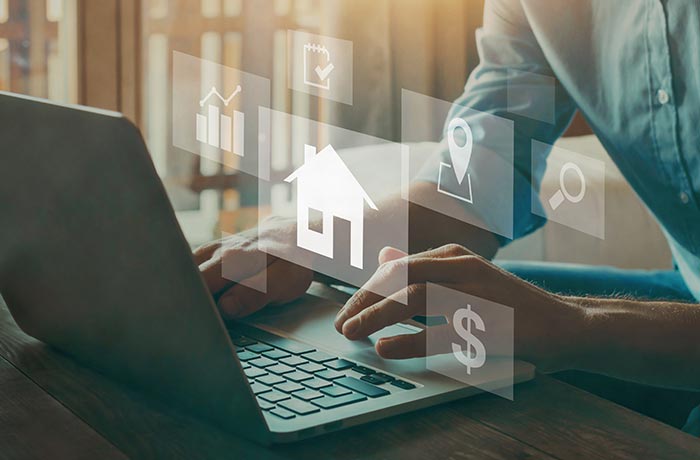 Before you start buying property, you should always do your research first. This is especially true if you want to prosper in a rising market. Keep yourself up-to-date on the latest developments in Sydney's property market.
One good way to find out if there's a rising market is demographics. You can pull up data from any real estate analytics firm. Or you can keep an eye out for the activities of people in your neighbourhood, as suggested by UBank.
If you see young professionals moving into a seemingly undesirable suburb, you might be onto something. You can also look out for an increase in the number of couples with children or those who lived in a different address 5 years ago. These indicators can help give you an idea of how a specific neighbourhood is changing. They may also point you to a market that's just about to rise.
Ready your finances
Buying property is serious business. That's why it's important to keep your finances in order. Make sure that your bank has the latest information about your finances. Any changes could affect your ability to borrow money.
You should also get your loan approved as soon as possible. It usually takes a long time to get approval from banks. If you don't want to have problems when buying property, you might want to address it now.
Hire a Buyers Agent
Sydney property market is filled with very competitive people. From real estate agents to sellers, everybody wants to get the best deal possible for themselves and their clients. But things really ramp up in a rising market. There's just not enough property to meet the high demand.
Not everyone can handle the pressures of such a fierce environment, and that's OK. It doesn't mean that you won't be able to buy your dream property. You can hire a Buyers Agent to help you purchase it. These are professionals who know how to navigate the intricacies of the property market.
A Buyers Agent can find the most suitable properties and negotiate the best deals for you. Keep in mind that they often have access to non-listed homes that are not publicly advertised. This is a major benefit when hiring a buyers agent who specialises in your local area.
You can read more about Westpac's positive forecast for the Sydney property market here.
Make the most of the opportunity
Sydney's current rising market looks as good an opportunity as they come. If you know when to enter the market and what property to buy, you'll be able to succeed. Of course, you can only do this if you do your homework and prepare for your purchase the right way.