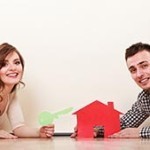 I came across an article on The Adviser which sheds light on the latest Property Buying Intentions Report conducted by ME. It says that over the half year leading to January 2016, the percentage of buyers looking for a property in one year's time has shrunk from 17% to 16%. The article says that amidst signs of decline, the market should hold for some time to come and property prices shall remain buoyant.

Some very interesting property market stats
What makes for an interesting stat though is the fact that the number of investors has shrunk by 5%, coming down to 33%. The charge of the property brigade seems to have been taken up by owner-occupiers. Their numbers have shot up by 5% when it comes to how many are seeking a property to live in the year 2016.
The involvement of Gen Y
Another interesting trend has emerged making Gen Y the biggest seekers of residential properties. As many as 25% of them are looking to buy a property in 2016. Compared to this, the percentage of Gen X buyers has only been 20%, while Baby Boomers has been only 9%.
Lending criteria
Lending criteria has been squeezed recently and this has cost investors dearly. This reason can be attributed to the drop in their buying sentiments. The owner-occupiers, on the other hand, are quite buoyed up and ready to take up the real estate mantle, at least for the foreseeable future.
You can read the original article here.
Trends emerge and fade, and they mark the various property cycles in the process . I am hearing a lot about this new concept of rentvesting. To me, it gives first home buyers a new look into the property market. Sydney real estate had all but shut the doors to first home buyers, but now they are a changed fraternity, taking some really positive steps.
The mantra of rentvesting
Through rentvesting, they are hitting two birds with one stone. To explain, they are investing in properties in suburban areas for a relatively cheap price and renting close to the CBD area where all sorts of amenities and facilities are available. This gives them the great joy of being called investors and at the same time living their great CBD dream.