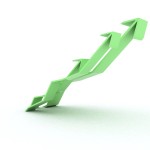 Property prices continue to rise, as if that's not something to be worried about. People looking into buying new homes and properties can certainly be worried as prices continue to go upward. Recorded last February, there was a 0.3 per cent gain over the month. The total increase now for the combined dwelling values is now at a recorded 2.5 per cent higher over the rolling quarter and 8.3 per cent over the last 12 months before February this year. Between Sydney and Melbourne, Sydney ranks the highest with a 13.7 per cent higher value than Melbourne's 7.4 per cent dwelling value. Brisbane, the third largest city, has the third highest.
What does this say for Australian homeowners? First, there's the scenario wherein housing purchases can overtake the rate of housing rentals. This means that people, backed by solid Australian lending legislation, are more likely to purchase properties than to rent them. When lending legislation is combined with proper economic management, homeowners are ensured that their assets won't suffer as much in the event of a price bubble. A price bubble refers to over-inflation of any product – e.g. property, land, and so on.
You can check out the rest of the article here.
My take on the rising property prices:
For people looking into getting more for their investment portfolio, the best time to get property is now, given that there's also a housing crisis that needs to be faced. The Australian council is looking to approve housing at a rate higher than their previous records.