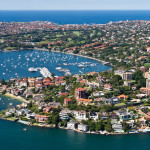 While writing an article for the Property Update, Pete Wargent uses his inimitable style to shed light (in strictly layman's terms) on the three or apparently four phases of the property cycle. He also debunks the myth of an impending burst of the property bubble.

Property cycles
Wargent suggests that the property market is characteristically governed by three separate phases; slump, recovery and boom. However, the period of recovery can be classified into two fairly distinct categories- stabilisation (taking cue from property pundit Michael Yardney's book) and upturn.
Drivers of the 'cycle'
In more cases than not, the churning of the property cycles is determined by three drivers: availability of finance, demographics and population (gentrification forming a core) and market sentiment. While there is some truth behind allegations of a feeble government policy, poor monetary initiatives, lending red tape and inflation behind a property market slump, the foundation of a bust is generally laid on shifting market sentiments.
Herd mentality
In all of us, there is this innate tendency to flow with the tide, willing to invest our last penny during boom and playing safe during an apparent slump. This 'emotional' reason becomes the rising mantra of the collective society and the herd mentality makes the slump even fiercer or the boom bursting at its seams.
Signals from the recovery phase
Between recovery and boom, as is well witnessed in the case of Sydney, a market shows a few clear signals. Wargent points out that these may include, but are certainly not restricted to, low vacancy rates, low market-time, low level of unemployment, high level of fresh dwelling construction, low affordability, and rampant net migration.
The construction industry has taken the labour force in its arms and together, they are showing very positive signals in Sydney. Low market-times and high yields are also characterising the market and its still untapped potential.
New vs. established
For the really large capital cities, the fresh stock will never threaten the established market because despite rampant construction, the percentage of new as against established will remain extremely low.
Population growth
Population growth is one factor which can presently be a fairly resilient driver of economy in capital cities and its effect will be felt most strongly in Sydney. Wargent agrees that the city might succeed in constructing 25,000 new dwellings in Inner South over the next 5 years but will this suffice the population increase of more than 60,000 each year.
You can read the original article here.
Don't make China the scapegoat
Sydney is contested to be the next hub of Asia Pacific and with sound reasons, too. I have seen that there is a tendency to make foreign investment a scapegoat in the property cycle saga if we miss taking the right turn. This time we are perilously close to making China the cause of unaffordable house prices (if it happens) and a subsequent bust phase of the cycle.
Some have even quoted NSW as mini China; what with its high Chinese population. In my opinion, foreign investment will only be a further driver of growth and will also stabilise the Australian dollar to a large extent. This will be even more so in case of expatriate investment.
Only if our government policies back the wheels of growth and put construction industry, labour force, property market, commodity market and the Australian dollar in tune with each other,  Sydney in particular and Australia in general will see its real estate benefiting immensely.
Do you think government should change its stance on foreign investment in established properties?