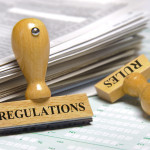 Canada is a prime example of a country that allows its borrowers to utilise up to $25,000 of their Super to pay the property upfront and then pay off the debt over a course of time. Lenders are persuading the government to make some amendments that allow the first home buyers the same succour in our country during their property purchase. An article on the website The Adviser sheds light on the issue.

How Super can help in property investment?
For somebody looking for a $300,000 home, the upfront deposit comes to around the $20,000 mark. This figure includes the deposit of roughly $9,000 and stamp duty worth $11,000. If a person is earning a salary of $40,000, he can wind up putting $20,000 in his Superannuation in only 5 years or so.
The great irony of Super in Australia
The article hints at the irony that the Super kitty can be used by those households which have fallen through bad times and need to clear arrears but can't be used by those households which are witnessing a relatively good time and can be helped by their Super in fulfilling their big home dream.
You can read the original article here.
Why the move cannot be implemented that easily?
Government does what it knows best and sometimes its best is not enough. This said, in terms of Super, there are definitely protocols and restraints that rush into the bigger picture. For instance, if Super comes into the property picture in a big way, unethically-dealing agents and property promoters may start advising their clients to buy their homes with their existing Supers (it has already begun to happen).
Unethically dealing agents
The very same agents must know that any Super recommendation is only acceptable from them if they have the backing of an Australian Financial Service (AFS) license. So while moves like allowing-Super-into-property will be welcome, it will also necessitate really smart prudential regulation to ensure that the move does more good than harm.
Have you used your Super and particularly your SMSF to acquire properties?