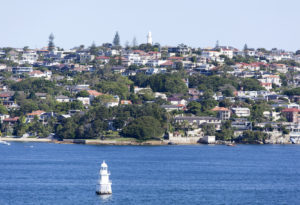 As we reached the mid-year mark, home prices in Australia's biggest cities continued to rise.
This is according to a report written by David Scutt for Business Insider Australia, who notes that: "Prices in Sydney, Melbourne, Canberra and Hobart all screeched higher, logging gains in excess of 2%, while those in Perth jumped by 1.4%," based on statistics released by Corelogic for their Hedonic Home Value Index.
This is encouraging news for all investors and home owners. But what about the future?
This rise in home values is being driven by two of the largest housing markets in Australia—Sydney and Melbourne.
But while home price growth in Sydney has indeed experienced rapid growth, the recent national rise in home values was the smallest seen since 2015. In addition, the city has experienced weaker auction results. These factors indicate that despite the growth, housing market demand is poised to slow down.
Contributing Factors for Sydney's Price Growth
According to Scutt, recent regulatory changes are a big contributing factor. APRA, Australia's banking regulator, are now limiting new interest-only home loans to 30% of total new mortgage lending. This means it's likely that investment lending will see tighter restrictions in the coming months, dissuading potential investors.
"Over the past year, prices grew by 12.9% in Sydney, well below the 18.9% level reported just three months ago." Scutt adds.
These figures illustrate the recent deceleration of home values that will likely continue through the second half of 2017.
Sydney Home Prices 2017 and beyond…
Accordig to Scutt, multiple factors will contribute to the inevitable dip of property value growth in Sydney and elsewhere over the coming years.
"Wages growth is tracking at record lows, and mortgage rates are likely to rise further, particularly for investment purposes. As a result, the expectation is that housing market conditions, most particularly in Sydney and Melbourne, will continue to soften through the remainder of 2017," Tim Lawless head of market research at CoreLogic, said.
You can read the original article here.
One thing is certain however, no matter which direction the real estate market goes, the Eastern suburbs will remain one of Sydney's most preferred addresses. The fact is that Sydney's Eastern suburbs continue to draw investors and personal home buyers, despite fluctuating market conditions and industry predictions.
And while average home values could indeed temper off, this isn't necessarily indicative of the market demand that Sydney's Eastern suburbs continue to see. Just think of the strong interest from overseas investors.
Sydney real estate is such a dynamic real estate market. Considering the dynamic real estate trends today, it really pays to do your homework and have a professional team by your side when it comes to property buying or making an investment decision. And make certain your buyers agent knows their territory.