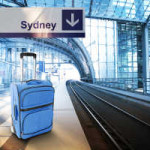 I came across an article by Phil McCarroll on Your Investment Property that says that between 30 June 2014 and 30 June 2015, Sydney's median price shot up by 20.36%. It is not a mean stat to digest, given that this growth is more than double the growth exhibited by any other capital city. So, Sydney, dear readers, remains the blue-eyed baby of the Australian real estate.

Sydney's median house price growth is startling
Sydney's median house price stood at $993,500 a fortnight ago and it marks the highest annual growth for The Harbour City in this property cycle. While Melbourne has recorded 8.11%, capital cities like Perth and Darwin have recorded miserable growth rates of 1.05% and 0.73% respectively.
Reasons for Sydney's super performance
The poor performance of Perth and Darwin can be put down to iron ore exports. The question that we may be more interested to find an answer to is, "What makes Sydney such a high flier? The exact vein is hard to spot, claims the article. Sydney's median price growth might be the result of frenzied downsizing activity from the baby boomers and it might just well be the result of overseas money pouring into Sydney real estate.
Median price for apartment units
Sydney has performed equally well (and beaten other capital cities by nearly equivalent margins) when it comes to the market of apartment units. Here, Sydney's median lies at $656,000. The national growth rate has been slightly in excess of 6% whereas Sydney has cut a percentage of 15.44%. Clearly a hands-down winner!
You can read the original article here.
What factors trigger growth on Sydney?
There are just so many factors which are driving up prices in Sydney. If I had to make a note of them in bullet points, my list (though far from being all-inclusive) will be like:
Impact of overseas buyers
Low interest rates
Buoyant consumer sentiment
Undersupply of development-ready land
Downsizing baby boomers
Perception of the city as a global hotspot