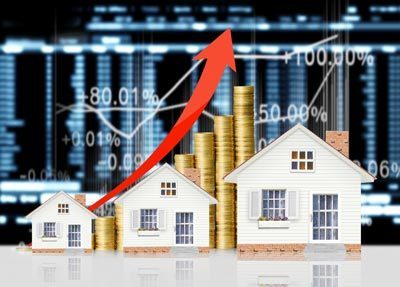 2016 was a great year for the real estate market in Sydney—and it looks like 2017 is poised to be even better.
Investments saw major returns by way of soaring prices, low interest rates, and a lower Australian dollar. All of which contributed to draw both local and foreign interest into the Sydney property market.
But as they say in real estate: location is everything. Where you put your money will define the value of your investment, and how much you will get out of it.
So let's look at how Sydney is likely to perform in 2017 and over the coming years.
Sprawling City
Given all these factors, it's evident how a city like Sydney immediately stands out. The sprawling city is recognised as a bustling, diverse enclave that is home to numerous, strategically located suburbs with convenient access to business and commercial districts.
Fortunately, real estate trends, specifically in housing price growth in Sydney, establishes the city's prime investment potential.
Rental Returns 
The city's booming population supports demand for property and housing price growth in Sydney.
According to an article published by The Guardian, who based reports on a CoreLogic home value index released early this year, "house price across Australia continued to rise in 2017 with Sydney leading the charge. Homes […] rose 1 per cent in January to a median price of $970,000 for houses and $725,000 for apartments."
Despite concerns of affordability for first time home buyers, the growing population, combined with the demand for accommodations continue to define the city's property market. Ultimately, these factors are driving experts to continue touting Sydney real estate as a good investment, not only for 2017 but through the next couple of decades.
Sydney Housing Price Growth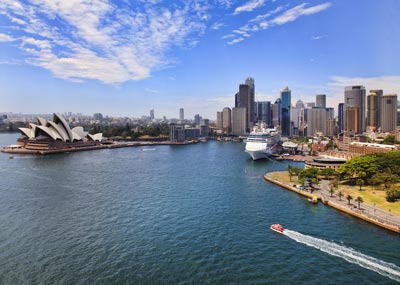 Demand for property in Sydney, even amid aggressive real estate growth, is not showing any signs of slowing down.
The average Sydney home owner sees the value of their property rise by $10,000 each month, reports the Sydney Morning Herald.
In 2016, Domain reported that vacancy rates in the city were below 2 per cent for houses and a little over 2 per cent for apartments. Long term projections predict a 3 to 5 per cent rise, which essentially favors investors.
Location, Location, Location
Given the size of Sydney, investors naturally have a lot of locations to choose from. Based on trends however, demand is focused on homes closer to central business districts (CBD) as well as the eastern suburbs.
That's not to say that other districts are not getting any interest. But the strength of demand in these prime Sydney locations are buoyed by investors who have seen robust returns in low risk investments. Whereas other locations project higher earnings in sales and rentals, it is not without risk. In contrast, the CBD and eastern suburbs have historically shown safer returns.
Why It Pays To Invest Now
To quote the Sydney Morning Herald, "[…] the overall strong results for the year show that this housing cycle which began in 2012 is now longer and stronger than economists had expected."
To date, Sydney ranks as one of the top 5 cities that people want to live in. This recognition, combined with optimistic real estate trends and projections, are tangible proof of how highly sought after property is in our city, illustrating how housing price growth in Sydney looks set to continue.
If you want to take advantage of the booming property market and are looking to invest in Sydney's Eastern suburbs, get in touch with me today.