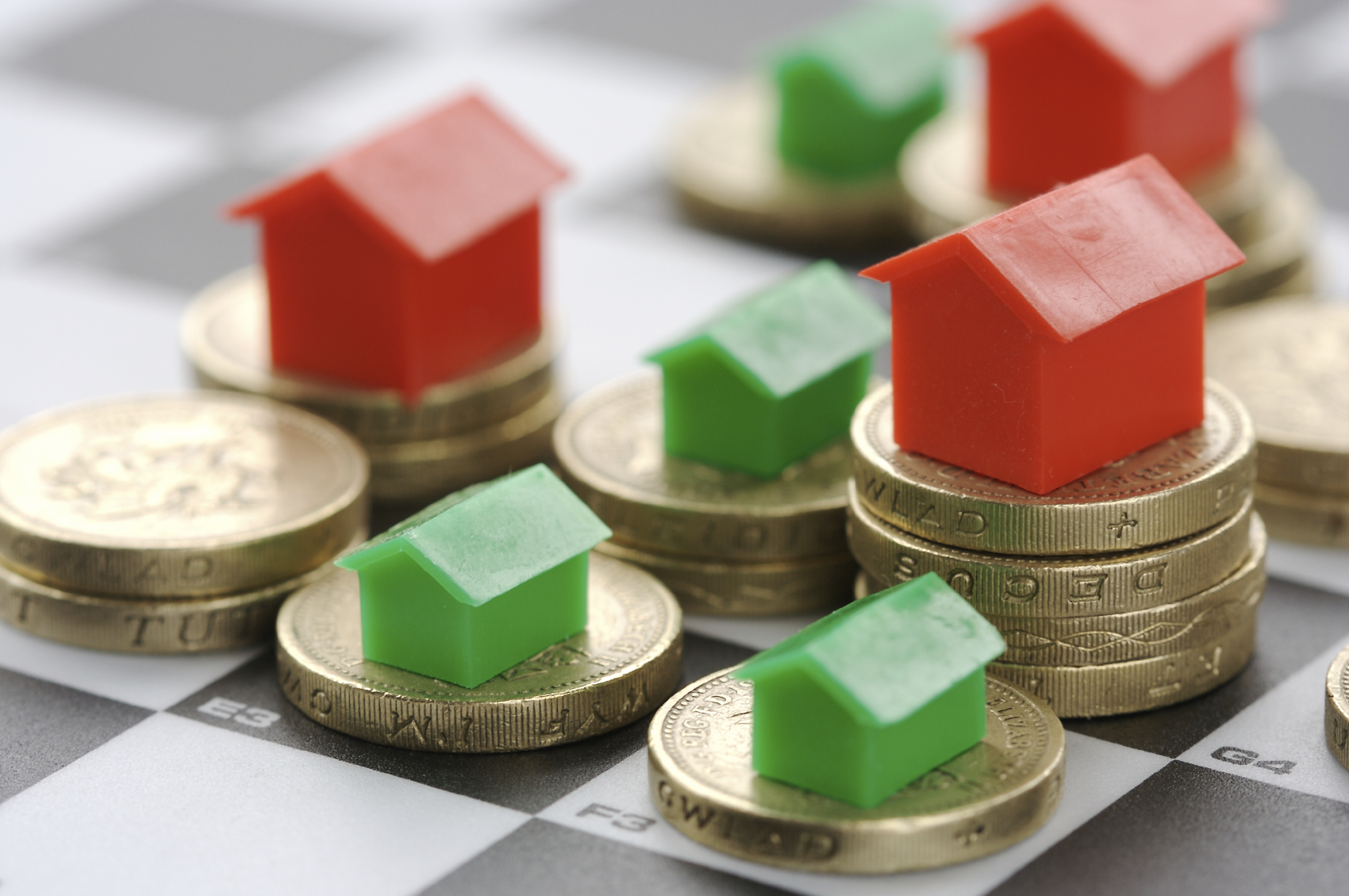 The ONLY PERSON you should hire to find and buy you an investment property is an Active Property Investor…
…NOT a Financial Planner, an Accountant or any other professional who sometimes offers expensive and overpriced properties OFF THE PLAN often for their own commission. These professionals are also often inexperienced in the day to day property market.
I am not only a Senior Property Buyer's Agent but also an Active Property Investor.
Here's the secret to buying investment properties: If you hang out with successful property investors, you will learn a lot and become a successful property yourself.

Things To Remember When Buying Investment Property
Before you start buying investment property, there are a few questions you should ask yourself first. These will help you know whether your making the right choice or not.
What is my ultimate goal for investing in property?
Will I be able to hold on to my investment if the interest rates go up?
What's the best type of property to invest in: a studio, a 1,2, or 3-bedroom apartment, or a house?
What property type is best in each area?
Should I consider serviced apartments or student accommodations?
What are the good and bad pockets within a purportedly safe location?
How much money should I spend on an investment property?
Is it best to rent a furnished or unfurnished property?
How do I choose the best property manager in the area to look after my property and achieve the best rents?
Most Common Mistakes Property Investors Make
Likewise, you should also be aware of some of the biggest and most common mistakes that property investors typically make. These include:
Having your heart in the purchase
Getting attached to stuff like the wallpaper
Wanting to live in the home when you retire
Purchasing the wrong type of property for an area
Buying off the plan and paying a high development premium
Purchasing property in the wrong area
Buying off the plan only to find that the bank valuation does not stack up when complete
Buying off the plan only to find out that you cannot rent it out because everyone else also settles and tries to rent out at the same time
Purchasing in a huge building where there are too many comparable apartments around
Buying an impressive and expensive apartment in the city with great views but low yields, and finding it too expensive to hold
Listening to the advice of friends and family who know nothing about the real estate market
Not using a local buyers agent with local expertise and decades of experience
One major roadblock for would-be investors — The lack of investing experience
The fear of making investing mistakes is real and insurmountable for some.
You might shy away from investing because you lack the experience. Or you may procrastinate by reading article after article on investing, that you miss out on great investment opportunities.
Another thing that would-be investors lack is negotiating experience. Selling agents can sense fear and desperation and are there to achieve the best price for their client.
Emotions are running high and in your panic, you end up spending more than you should have for a questionable investment property.
This has all the makings of a disaster. With a professional buyers agent by your side, you have a pro with seasoned negotiation skills. Someone who can look at the situation objectively and sense if the price is going too high.
Another roadblock — A bad investment
One thing that's holding you back is probably a traumatising experience in the past. It could be that you spent too much money on a questionable property that looked good on the outside but had low capital growth due to unforeseen issues then.
You might be fearful about investing again. A buyers agent can help you overcome your fear of investing by giving you advice. Not just any advice, but advice backed with expert market knowledge. She will let you know if the property is overpriced and give you the real value of the property.
If everything so far points to a bad deal, it is the buyer's agent's job to let you know.
Make sure you qualify for an investment loan
Find out if you qualify for an investment loan. There's a big chance that you have all of the following:
A sufficient deposit
It's difficult to borrow more than 80 percent of the property value. But it's possible with a really sizable deposit, perfect credit, and a diversified investment portfolio.
But what's common is that you are going to put down the 20 % deposit. If you wish to borrow more, you're going to need to show that you have equity in other properties.
Actual money savings
Most lenders prefer borrowers who have saved a certain amount of cash as a deposit in a bank account for at least 3 months. This is proof that you saved money and are able to manage your finances.
A good credit score and clean credit history
Most lenders require a good to excellent credit history and a credit score.
You have a high income and stable employment
Lenders also require borrowers to have a stable income and employment. Without a stable income and employment, how else are you going to prove that you can afford the mortgage?
For a professional investor who earns solely through investment, you need to provide your bank statements or tax returns to prove stable and steady income.
Choosing the right investment property is crucial to success
Investing is primarily about capital growth. Therefore, as a property investor, you should be very vigilant about the properties to put your hard-earned money into. Mistakes in property investing as expensive — the best decision you can make is to choose a property with immense capital growth.
This is particularly tricky, especially for first-time property investors. Real estate is not like buying company shares where you can assess the value of a company. Without many years of experience, you wouldn't know how to accurately assess the value of a property.
Lack of market research can also lead to investment failure. Never buy property in an area you are unfamiliar with. Lack of familiarity with the area can also lead to bad investment decisions. For example, investing in bedrooms in a suburb that's clearly for raising families is not a very sound investment. Buying land may not give you rental earnings but will appreciate in value if the area does not have a surplus of land area.
Always remember to buy property that makes sense relative to the demographics in the area.
If this sounds tricky to you, the best thing to do is to hire a buyers agent who is from the area. If you're buying property in Sydney's Northern Suburbs, like Chatswood, hire a buyers agent in Chatswood so you get a full evaluation and smart investment advice.
Having one to two properties is no longer enough to secure your future
Having less than three properties in your portfolio is no longer enough to secure your future.
At some point in the future, you will want to pay off any remaining mortgages on your investment homes. If so, you need to acquire more properties than you intend to ultimately hold onto.
This way you can pay off any remaining debt and still have at least 4 properties fully paid-off. These are the ones that will deliver you a steady rental income for the rest of your life.
So aim for more than two properties… or more, depending on your lifestyle.
Don't buy in advance for your retirement
When buying an investment property, follow your head and not your heart. Always remember that you will never live there, and it will be tenanted.
If you are planning one day to retire into an investment property, buy smart at the time and cross the retirement bridge when you get there.
Buy retirement property when you get to that stage in your life. Because a lot of things could happen, and it's highly likely that you won't get to live in that property anyway. You will only end up regretting the purchase.
Understand the mortgage market
The right mortgage can keep your costs low. And for rentals, it also reduces uncertainty about the cash flow your investment property generates. However, there are financing costs associated with mortgages. Especially for first-time investors, you need to consult a professional.
Always do the math and from there you can usually tell if the property is a good investment. You need a mortgage payment that is low and won't cancel out the profits from your investment property.
If the numbers are bad, move on to another property.
Avoid expensive investment mistakes with a buyers agent by your side
All of the common and expensive pitfalls can all be avoided if you engage me as your buyers agent for investing. I will ensure that your time and money are well spent.
I understand SMSFs for I buy properties in my own personal SMSF. If you have an SMSF and would like to build a property portfolio in there, call me.
If you would like to set up an SMSF I recommend my own personal Accountant, Mons Navarro of Dueo Accounting – (www.dueo.com.au.) He specialises in SMSFs.
If you need an investment loan, know that there are only a handful of loan brokers who understand all the rules. And I can recommend you the best and most reputable loan brokers.
Plus, did you know that you will be afforded tax perks if you invest in property in Australia? It's called negative gearing. You can take advantage of it if you incur a loss due to your investment expenses exceeds your rental income.
I will make sure you are well-informed of the tax perks that come with investing in properties.
Let Me Help You Buy Your Next Investment Property
If you need professional help buying an investment property, reach out to me. I am arguably among the leading Sydney Buyers Advocates, finding property buyers the perfect home or Investment Property at the right price in the right location.
Whether you're looking for a new home or investment property, I have access to privileged "off-market properties" which means less competition for when it comes to negotiations.
When it comes to finding quality Buyers Advocates in Sydney, you will deal with me 100% of the time and receive the red carpet treatment.
You will not feel like you're being passed down the chain as I am the Founder/Director of the company and have my clients' interests at heart. I am not thinking of my KPI/target like most other firms have – and that is Tracey Chandler point of difference.