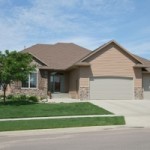 So you are looking for your next investment property, one that will strengthen your portfolio. I care for my portfolio and I bet you are no different. The idea is to make a fool-proof purchase, one that holds you in good stead in the long run. Part of your Due Diligence lies in asking the right questions to the right people. I recommend these 7 must-ask question before you venture knee-deep into buying investment property.

Question 1# Ask your accountant about Capital Gains Tax
Get in touch with your accountant and find out as much about the capital gains tax as possible. I don't mind paying them, after all I am making profits on my capital but I would really fear being unaware of the clauses. A thorough discussion with our accountants can help in:
Understanding how best to pull savings on capital gains
How to offset taxes with rental yields
How to use superannuation funds for purchase
How to get one up on taxes on declared Principal Place of residence (of course this depends upon which State you live in.
It actually relieves me to know that my final decision has the backing of my accountant.
Question 2# Ask your lawyer about the legal implications
A lawyer can help you wade through legal pitfalls. I share the experience of one of my friends (at a time I wasn't even a buyer's agent). This guy was trapped on grounds of failing settlement date and had to finally fork out a higher upfront amount to the seller as penalty. Mad mad thing really!
Let us say you are buying off the plan and prices hike in your area of purchase. Your developer can then use the Sunset Clause to cancel the contract, citing delay in construction.
You get the story- a lawyer can adequately guard your interests. A must have in my book.
Question 3# Ask about the pest control reports
Ask all you can about the history of pest activity in the area and whether pest control reports for the last couple of years are accessible.
Question 4# Ask about the property valuation
Go through the neighbourhood properties and gather verbal evidence about the property prices. If possible, try to learn about the comparable sales figure (part of the bank's valuation documents). Of course, you will have to be at the top of your game to be able to do so.
Question 5# Ask your banker about the applicable interest rates
Learn about the interest rates which you will be charged and how far is the bank ready to haggle on it (great if you can show creditworthiness).
From my experience I can tell you that banks are ready to waive off various fee if you have got your negotiating boots on (valuation fee, application fee and so on)
Question 6# Ask your vendor's agent about the reason for sale
Is the vendor seeking a distress sale? Does he have family law proceedings like Child Custody or Divorce in the pipeline? Is he looking to buy another property from the proceeds of the sale? If asked shrewdly, you can get this out of the vendor's agent.
Question 7# Ask council authorities whether approvals are pending
Council authorities can intimate you on easements that might be running through your prospective investment property (for instance, a neighbour's sewage line encroaching on your property).
They can also tell you if the property has got all the council approvals in place. I have this friend Tim (he won't be any keen on hiding his name).
Now this guy had modified his attic, blasting a few walls the DIY way. You know what it cost him- it cost him council approvals and finally he had to settle for a much lesser selling price.
I think these 7 questions (sensibly asked) are enough to see you through a smart investment property purchase.
Whom do you focus more on -your accountant or your lawyer?