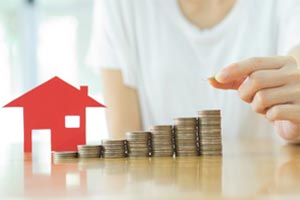 Buying investment property is serious business.
Before you actually make the jump, there are several critial questions that you have to answer. Especially one of them is often overlooked.
So if you're thinking of putting your money in real estate, make sure that you read through these questions first and try to answer with unflinching honesty before you sign on the dotted line:
1. Are you financially equipped to make this investment?
This is a critical question that requires complete assessment of your current income. Don't just consider the initial investment either. You should ensure that you also have the financial capability to cover possible repairs and other incidentals, especially if you're looking to rent the property out.
An intuitive understanding of the real estate market will also help. Learn about the rental rates in your area; and then try to assess whether this will help support with the costs you incur because of ownership. Remember that the goal is to buy investment property at a relatively low rate, in a burgeoning area that will likely see growth, so that you can turn a profit.
2. Do I understand the responsibilities of being a landlord?
Owning property that you intend to rent out ultimately makes you a landlord. Apart from the commitment you're making to purchase property, it also implies you have to share your time and energy with tenants. This means you have to be available and ready to address any concerns that may arise.
If this doesn't sound like a scenario that would work given your circumstances, you might want to consider engaging a property management company who can help you with the responsibilities.
3. What if my employment or cash flow circumstances change?
The unpredictable nature of the economy, or even life in general, plays a huge role in your investment decisions.
This is probably the most overlooked factor when making a real estate investment decision. Unforeseen circumstances like losing your steady source of income can derail even the most well planned out strategy for buying investment property.
Because of the level of commitment you need to make, it's important that you consider these worst-case scenarios. Can you still afford to pay your mortgages or maintain your property if your employment status changes? Do you have ways to protect yourself? Do you have enough set aside? It's important to consider these things before you take the leap.
4. How much money do you need to make your investment a viable rental option?
In an ideal scenario, it wouldn't take a lot more than your initial investment to draw renters to your property. But that is simply not the case. In most instances, tenants will want a specific wall colour, require repairs and changes, demand minor to major renovations, or ask for specific furnishings.
How much money will go into repairs and renovations will be dependent on the current condition of the property. To that end, you should be equipped to handle the financial implications of such an investment.
5. Is the property accessible?
This question isn't just for potential tenants, but for you as well. Buying investment property means you may want or have to visit it often as well as coordinate with renters and ensure that they are maintaining your property well.
That said, you want to make sure that your investment property isn't so far away that distance is making it hard for you or your property manager to fulfil your responsibilities as an owner and landlord.
6. Will the rental income cover my repayments?
When you do manage to get your investment property rented out, you have to remember that the income you get from it isn't a profit yet. Despite low interest rates, property buyers you typically still have to borrow a significant portion of the property's value.
The question is, will rental money be enough to cover the repayments consistently? The best approach would be to assume no. This gives you a chance to prepare a cash flow buffer to help subsidise potential financial shortfalls.
7. Have you done all the research you could possibly do?
Buying investment property is exciting, but it's critical that you don't get so caught up in the process that you forget to look into every facet of your purchase. If you're unsure, it would help to enlist the expertise of someone who knows and understands the market. Someone with the experience and intuition for real estate can ensure that you are making a great property purchase that meets your investment objectives.
These questions serve as barometers at how ready you truly are to make this investment—so answer it as truthfully as you can.
If you have any questions or are considering buying investment property in Sydney's Eastern Suburbs, get in touch with me today.