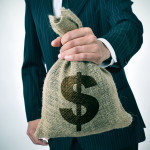 Phil McCarroll writes a piece for the website Your Investment Property wherein he talks about how a mansion in Vaucluse has smashed all real estate records. The six story mansion called La Mer has been sold for an unprecedented price of $70 million. A Perth mansion sold off for $57.5 million was the highest price Australia had seen for the giving away of a prestige market property. This record sale beats the Perth property by quite a distance.
News poured in suggesting that La Mer has been bought by a local.
You can read the original article here.