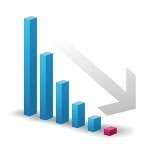 Phil McCarroll writes an article for the website Your Investment Property wherein he talks about the record fall of Sydney's median house price as registered in the last quarter of 2015. This fall, precisely at 3.1%, is the hardest Sydney's 'median' has been hit in recent memory. In fact, it is the first time since June 2012 that the Sydney median house price has taken a dip.

Pace of capital growth to slacken
There is a feeling that the prolonged boom condition is finally going to give in and there won't be any extraordinary price inflation, at least until the spring months. At $1,013,258, we can see that the median is still above the million-mark but if trends are read carefully, it can be figured out that sometime by mid-2016, the median will fall below the million threshold, says McCarroll.
You can read the original article here.
What's happening is completely anticipated
What is happening at the moment was well anticipated. Capital growth has been to the tune of 50% since mid 2012 in Sydney and this kind of momentum can hardly be sustained. Sydney, at the moment, is consolidating its property cycle and we should see a much mellowed down growth from here on.
It won't be too much of an exaggeration to say that the market is going to deflate slowly from here. First, this will happen in the way of few price corrections and rebounds and then, before we know it, the cycle will be over.
Sydney in great position for future
Sydney is in a great position to take advantage of an even more robust property cycle in years to come. The Harbour City has great recognition from the foreign buyers and its prestige market is lapping up overseas prospects by the dozen. For long-term investors, the time may just be the ripest to buy property in Sydney especially in its Eastern Suburbs.
There are concerns that the market is heated up. Be that as it may, the next cycle will record a much higher median house price and it won't be hard to fetch a handsome inflation-adjusted capital growth if you are willing to keep the property in your portfolio for long.