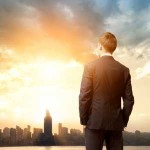 Very few property investors succeed in realising the potential they had seen in the market while jumping in it. Some of course lack the discipline, the Due Diligence and the hang of the craft itself. Others get driven by the herd mentality seeking safety in numbers. There are still others who fail to grasp the topic objectively and are trapped by bust-worthy myths. Fathoming real estate is no child's play and it can give you those real awkward 'blooper' moments. Let us look into a few real estate mistakes we did better avoid in the year 2015.

Keep track of your portfolio
If you are an investor, you must never divert your attention from your portfolio. It can only be agreed that properties cannot be discarded as quickly as shares but reviewing their capital gains and losses, hike and fall in rental yields, reversal of market sentiments (in the area of your purchase) and counter-cyclic  movements, you can get a fair idea of how to alter your portfolio. So, in 2015, err on the side of caution when it comes to reviewing your property portfolio.
Debt serviceability
I have long admired the going-the-capital-growth way and for the sake; I have sometimes considered real estate rental yields secondarily. This said, it will be wise to review your serviceability of debts and if a part of your portfolio is negatively geared, try creating a positive cash flow in other properties to dilute the chances of paying largesse out of your pockets.
Buy the right property (not as easy as it sounds)
And lest it be missed for being too fundamental an advice, right property selection is the key to coming up trumps in 2015. Buy below the market rate, check for gentrification levels, market sentiment, reverse movements of growth phase, government infrastructure initiative, comparable sales figure, capital growth history and expectations and rental yields. In short, do you Due Diligence.
Small advice these but they can have a gigantic impact on how you fare in 2015 in the property market.
You may need a seasoned buyers' agent to take you through the grind successfully each time. If you have a property purchase in mind, you can give me a call today. I will be more than glad to assist.