Pearls of Wisdom for Real Estate Investors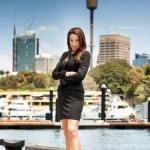 Ken Raiss writes an educative piece for the website Property Update where he talks about nine essential points to remember when one ventures into real estate.

9 tips for real estate investors
It is crucial to keep reminding yourself of the goal you started out with and if you are constantly vigilant towards achieving it.
Keep an accountant in tow and figure out your budget, keeping in mind all the hidden costs that might come as part of the game.
Strategise portfolio investment and plan your taxes meticulously.
Plan an ownership structure, one that helps in curbing the taxes, too.
Discuss your ownership structure with a mortgage broker and use his services to procure the loan with maximum facilities and ease of repayment.
Research on profitable markets and be diligent in probing into smart real estate locations.
Leverage the power of capital growth even if it implies a short-term negative gearing.
Dig for unique properties.
Undertake structural and cosmetic renovations that increase the resale price of the property.
You can read the original article here.
Capital growth: an interesting observation
In my opinion, Raiss raises some very valuable points, particularly Point 7 , which I find very interesting. I have never neglected the worth of rental yield and how it helps us aspire for diversification of our property portfolio. This said, capital growth remains the pivot on which our real estate fortunes turn. Even if this means that investors have to gear their properties negatively, they should not be too concerned.
Yes, they may have to pay the mortgage out of their pockets for sometime (rent not measuring up to mortgage) but in the long run, every negatively geared property becomes a positively geared one and capital growth offered in the long run makes the whole engagement worth it.