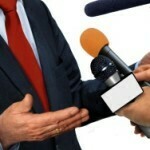 In an article for the website The Adviser, Nick Bendel reports that the premier real estate body in the NSW has selected its own candidate to run for the parliament in an effort to bring about desirable changes it feels is long due. If the area "industry training" is not given enough emphasis by the government, the Who's Who of real estate will not think twice in forming its own party.

Real estate group choosing its own member for parliament
If such a prospect were to become a reality, it would also campaign on the broader issues which ail real estate. $1 billion windfall in property taxes and the government still affords to keep quiet about the issues! That is the general feeling within the real estate groups.
Of course, it might be impractical to target the 2015 elections which are too close. The real estate lobby is aiming to get its member elected for the upper house seat in the next-to-2015 elections.
You can read the original article here.
Direct representation in parliament only solution
Given that 70% of Australian nationals are either homeowners or directly associated with properties, we are talking about a really important cog in the economy's wheel here and to have the problems addressed by direct representation in the parliament may not be an unwise move.
Do you find the above as a feasible solution to the problem?